Breast reduction surgery is an effective way to reduce overly large, heavy breasts by removing excess fat and glandular tissue, followed by lifting and reshaping the breasts. Denver plastic surgeon, Dr. Manish Shah, performs this procedure to help reduce the symptoms associated with oversized breasts such as back pain and discomfort while participating in physical activities. The aftermath is lighter-weight, smaller breasts that are more in proportion with a patient's body. Most patients report immediate relief following breast reduction surgery. Utilizing his No Vertical Scar technique, Dr. Shah is able to reduce the appearance of scarring for a more natural look.
Breast Reduction Reviews
"I had breast augmentation done last month and Dr Shah has done an amazing job. I absolutely love my new body. I would so recommend him to any woman who considers breast augmentation. Scars are barely visible, breasts feel absolutely natural, and the whole recovery process has been pretty easy. Great office staff, his RN is super attentive and always there to answer any questions or concerns. Very happy with the results. Thank you, Dr Shah!"
- Anonymous /
RateMDs /
Jan 21, 2011
"Dr Shah was excellent. I had a breast reduction done and I couldn't be more pleased with the results. I have already recommended Dr Shah to several friends who have been thinking about plastic surgery."
- Anonymous /
RateMDs /
Sep 29, 2013
"I Got Really Lucky with my Choice of Dr. Shah - Denver, CO - M history with Dr. Shah goes back to 2004 when he did a complete face lift. He made me look like a better version of myself. The following 3 years found me in Denver twice for liposuction on my flanks and replacement of my breast implants. In all cases I found Dr. Shah to be a thorough and sensitive surgeon.Yesterday I had a temporal brow lift and cheek implants. The most interesting part was it was done as an office procedure with no general anesthetic. I felt no pain and I was awake all the time. The placement of the implants in my cheeks was no worse than stretching my lips as the dentist does to fill a tooth. I was amazed at how easy it was and by the way, I look terrific. I would recommend Dr. Shah to anyone. He is definitely an artist."
- M. /
RealSelf /
Dec 29, 2015
"I have had two surgeries with Dr. Shah. My experience with him was very positive. I found him to be kind, professional and expert in his field. My first surgery was a life-style lift which turned out beautifully and so I return to him for my breast augmentation which surpassed my expectations. Dr Shah was complete in his preparation and explanation of what was going to take place. He was even up-front regarding procedures should the surgeries not turn out as planed, the options were in the initial contract and pointed out by both Dr Shah and his staff. Dr Shah and everyone in his office were kind and caring and made me feel comfortable. Dr Shah requested ample follow ups for both surgeries to keep track of progress and to be sure the results were satisfactory. I frequented Dr Shah's office for about 1 1/2 years and received great care and respect. I would return to him with utmost confidence"
- C.H. /
Other /
Mar 05, 2015
"My experiences with Dr. Shah date back to 2004 in New York City when I was lucky to select him to do a face lift. It was a beautiful job as I looked like myself only better. I then traveled to Denver two more times for liposuction on my flanks and replacement of my breast implants. Yesterday I had Dr. Shah do a temporal brow lift and cheek implants. The most interesting thing about this experience is that it was done as an office procedure in his facility. It was done without general anesthetic"
- J.A. /
Other /
Dec 31, 2015
Previous
Next
It is important to find a highly skilled surgeon who has experience with this procedure. It is important to maintain a good blood supply to the nipple areola complex as there is risk of discoloration and loss of sensation when blood flow is restricted. Liposuction is also implemented to remove the excess fat while the loose skin will be excised and tightened to form the newly shaped breasts. This procedure is also implemented as a way to correct an issue of breast asymmetry.
The most common incision for breast reduction is what they call "the anchor" or a vertical T. With this kind of approach, the incision is made around the areola, extends vertically down to the breast crease, and then is followed by another horizontal incision along the direction of the fold. The areola will be repositioned once the breasts have been resized and recurved. A lift will also be done so that the breasts will be placed higher on the chest.
Breast reduction is always done in an accredited surgical center under general anesthesia as an outpatient procedure. The surgery usually takes about 2 to 4 hours. For the first several weeks, the surgeon will recommend the use of a compression bra to protect the breasts. Patients may go back to work within 7-10 days and may resume physical activities (such as exercise) between 6-8 weeks post-operative. Results following a breast reduction are usually visible immediately after the surgery. Nipple sensitivity will gradually return within the first year.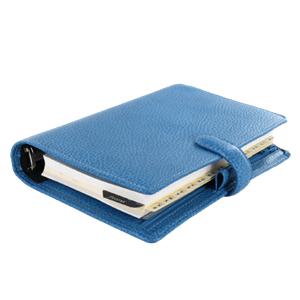 Plan Your Procedure
Recovery Time

2-4 weeks

Average Procedure Time

3-4 hours

Post-op Follow-up

1-4 weeks

Procedure Recovery Location

Out-Patient
Contact Us
Breast reduction is a long-term solution for patients who are affected with excessively large breasts. In cases where there is significant weight gain, the results may be compromised just like any cosmetic procedure that modifies body shape. Natural aging and gravity will take their toll over time and will still affect the breasts with or without the reduction. It is important to maintain a good health routine so that the enhancement lasts for a long time.
For women with larger breasts, the areola is also excessively large. In a breast reduction surgery, an areola reduction is also considered. As an incision is made surrounding the areola, the excess skin will also be trimmed so that it is proportional to the breasts' new shape.
This varies depending on the doctor's initial evaluation and the patient's preference. Often, the reduction results in a cup or two smaller from the original breast size.
Related Procedures