For noninvasive skin rejuvenation, radio frequency (RF) energy can be used to stimulate deeper layers of skin tissue to tighten the top layers and stimulate collagen production. Dr. Manish Shah, a plastic surgeon in Denver, uses the Venus Viva RF microneedling system for his patients at Shah Aesthetic Surgery. The state of the art Venus Viva system give the technician more control during the treatment, which improves the quality and consistency of the results. RF skin rejuvenation can be used to treat many skin irregularities, including visible pores, uneven skin texture, signs of aging, environmental damage, acne scars, deep lines, and more. RF skin rejuvenation is best for patients who are at least 50 years old or anyone who has moderate to severe skin irregularities. Younger patients may try RF treatments to help prevent premature aging and improve their already healthy skin. Additionally, anyone with acne scarring can be helped with this technology.
Procedure Process

@headingTag>
RF skin rejuvenation uses controlled heat to target underlying skin tissues to help with collagen production. The doctor will use a machine, which generates the sound waves, and guides it over the marked areas. Numbing creams and coupling gel may be applied to act as another layer of protection for the skin surface. In some cases, a cold blast or cooling gel is applied to the patient's skin to ease any discomfort. This treatment is most effective with skin irregularities such as wrinkles, stretch marks or cellulite on areas of the face, neck, tummy, arms, legs and buttocks.
Reviews
"My Muscle Wall Gave Way Giving my Abdomen an Unsightly Large Buldge - Denver, CO - I met Dr Shah in 2007 when he did a face lift for me. I was really happy with the results. When I found out no amount of diet and exercise would remedy the problem with my abdomen I contacted him. and even through I no longer live in Colorado, I knew he was the doctor I wanted to perform my surgery.I am a little over four weeks after surgery and I am thrilled with the results. I am 66 years old and healing well and now I have the tummy I have dreamed of having.Thank you Dr Shah I appreciate your skill and care!"
- D. /
RealSelf /
Sep 05, 2015
"I have been a patient of Dr Shah for a few years now and have always been impressed with his warm manner and expertise. He is quite willing to listen and has very helpful ideas. My procedures turned out so well, nobody could tell I had work done, just get so many compliments on my appearance!"
- M. /
Healthgrades /
May 11, 2017
"I highly recommend Shah Aesthetic Surgery. Dr. Shah and his team are extremely knowledgable and professional. I wanted to remove fine lines around my mouth and forehead and he recommended this treatment which is all natural and uses your stem cells...PRP- rich protein plasma Mircroneedling/"Vampire Facial". I saw an amazing results after the procedures. Dr. Shah is great at listening to you and implementing a treatment that best suits your individual needs. He is always very detailed as he explains the various treatments and what the outcome will be. I will certainly continue to go to Shah for all of my future aesthetic treatments."
- R.A. /
Google /
May 10, 2017
"Awesome surgeon! - My procedure went so well, and Dr. Shah made it so easy. I was very anxious about looking natural. Dr. Shah understood exactly what I needed to fix my grandma jowls, and now I look Ten years younger! He and the girls in the office were so nice and fun, they made it a very positive experience."
- Anonymous /
Vitals /
May 09, 2017
"A friend of mine who is aging beautifully and gracefully in her 60's referred me to Dr. Shah after I noticed how natural her filler looked under her eyes. She said I needed to see him and that he's such a quality person, as well as a talented surgeon. She was absolutely right! From the moment I stepped into his office and met his staff to the moment he met with me for my initial consultation, I felt right at home. I'm in a career where I'm on camera quite a bit, and I have a very small chin. Though I take excellent care of my skin and health, as I've grown older (I'm in my late 40's) my face has started to jowl. The lack of chin wasn't helping matters much. Dr. Shah recommended a chin implant and chose the very best size for me. No one would know that I have one, but I'm pleased with my more attractive profile, less jowling and just a much more balanced symmetry to my face. I feel prettier, and people pay attention to what I have to say even more now that the bone structure around my mouth is more defined. We also did treatments to firm beneath my chin, which has helped define my jawline a bit more from the profile. That worked great, too! Currently, I'm enjoying doing microneedling to increase collagen and will do a little mini lift to firm up the jowls a tad more in a few months. I don't look "done". He's a very real person, so the work he's done for me is subtle and natural looking. Pretty. I am so thankful to have the wonderful Dr. Shah and his supportive, friendly staff in my life!"
- L.H. /
Google /
May 01, 2017
Previous
Next
What to Expect

@headingTag>
RF skin treatment sessions may be uncomfortable for the patient because of the heating sensation. Pain is limited, and some machines have built-in cooling sprays to ease any discomfort. Some redness and swelling may appear on the treated area which will subside after a few weeks. Tightening sensations may be felt right immediately after the treatment, and will progress as the weeks pass to result in smoother and more supple skin. The positive effects can last for 2 years or longer. It is important for the patient to follow the post-treatment care prescribed by the surgeon.
RF Skin Rejuvenation FAQs

@headingTag>
Who Is It For?

@headingTag>
Those who have skin irregularities, such as wrinkles, stretchmarks or cellulite, and are looking for non-surgical cosmetic treatments may be good candidates for an RF skin rejuvenation treatment. Generally, it is a safe approach with no downtime and minimal risks. If the skin shows signs of laxity, it is understood that there is a significant loss of collagen or fat tissues which help keep the skin tight. RF rejuvenation helps reproduce these substances to bring back the skin's youthful shape.
Long-Term Outcome?

@headingTag>
The results may be long term since the treatment is not superficially limited and multiplies collagen. The improved skin can last up to 2 years. It is important for the patient to understand before undergoing the procedure that this treatment does not stop the skin's aging. There are cases in which an RF treatment is repeated when the patient or doctor deems it necessary.
Single or Multiple Sessions?

@headingTag>
It depends. The number of treatments is proportional to the extent of the skin condition. For a full regional treatment of the face, it may take a minimum of 4 treatments spaced out for several weeks. For larger areas, it may take up to 15 sessions. There are also cases when patients undergo regularly scheduled treatments for long-term results.
Is A Lift Better?

@headingTag>
A lift is an invasive procedure in which excess skin is excised and the cut is sutured up. This may be the best approach for excessive sagging because an RF treatment may not be able to fully correct sagging skin. The RF approach is beneficial for those who have mild to moderate cases of wrinkles or creases. In some cases, the doctor may recommend RF prior to a lift to stimulate collagen, which will also help the healing process once the patient undergoes surgery.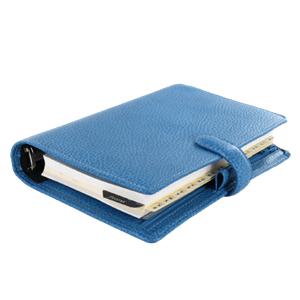 Plan Your Procedure
Procedure Recovery Location

Out-Patient
Contact Us