The Brazilian butt lift is a cosmetic procedure that has become increasingly popular as more people want a rounder, fuller butt. Through liposuction, a patient's fat is removed from the abdomen and hips and then purified and re-injected into the buttocks, resulting in smoother, better contoured glutes. Denver plastic surgeon, Dr. Manish Shah, performs this surgery on patients who desire a shapelier butt with more natural results. In order to get this surgery, a patient must have suitable skin elasticity since the skin will be stretched to accommodate fat injections. The patient must also have enough body fat to safely extract, otherwise butt augmentation with implants is recommended. Dr. Shah has a very busy buttocks enhancement practice in which he performs Brazilian butt lift surgery, butt implant surgery, and hybrid BBL/implant surgery procedures. At Shah Aesthetic Surgery, we pride ourselves on creating natural results that enhance body shape and self-esteem.
Reviews
"My Muscle Wall Gave Way Giving my Abdomen an Unsightly Large Buldge - Denver, CO - I met Dr Shah in 2007 when he did a face lift for me. I was really happy with the results. When I found out no amount of diet and exercise would remedy the problem with my abdomen I contacted him. and even through I no longer live in Colorado, I knew he was the doctor I wanted to perform my surgery.I am a little over four weeks after surgery and I am thrilled with the results. I am 66 years old and healing well and now I have the tummy I have dreamed of having.Thank you Dr Shah I appreciate your skill and care!"
- D. /
RealSelf /
Sep 05, 2015
"I feel like I'm 30 again - Dr Shah, is amazing, he is always honest straightforward and gives you exactly what you want, for the price that you can afford. You never feel like you're being up sold a bill of goods, or told what you want to hear you walk out feeling fantastic looking years younger without a huge bill and unnecessary treatments, or procedures. Myself and thousands of others, feel like trust is the most..."
- A. /
RealSelf /
Jun 05, 2017
"Makes me feel like I'm 25 again - Dr Shah is amazing he is straight forward listens to your concerns and ideas then gives you advice based on what you can afford, so know matter what, you can make yourself look good, and feel better, he's like having a friend for a dr."
- A. /
RealSelf /
Jun 05, 2017
"Amazing experience highly recommended - I had a tummy tuck done that I have been wanting for about 10 years. I did my research went to several consults with different surgeons but my heart was always set with Dr.Shah and what can I say I am more than pleased with my results and couldn't be happier.Dr.Shah's bed side manner is one of the best, being that I work in the medical field and know and work with a lot of Doctors. His staff..."
- L. /
RealSelf /
Jun 04, 2017
"Happy with results, thank you! - Just removed the splint today, a week post rhinoplasty. I'm so happy I chose Dr. Shah. I was very nervous going through with it because I had a previous procedure with a less qualified doctor that took multiple revisions and the nose is such a prominent part of your face, I really didn't want it to get messed up. But Dr. Shah's expertise in rhinoplasty and his enthusiasm for the art showed me..."
- C. /
RealSelf /
Jun 02, 2017
Previous
Next
Surgical Technique

@headingTag>
The body will first be evaluated to make sure that the patient is a good candidate for the Brazilian butt lift procedure. You will also be assessed as to which areas will have their extra fat removed by liposuction. Depending on the amount of fat necessary to fill the buttocks area, multiple donor sites on the body may be considered. After liposuction has been performed, a closed sterile system is used which ensures the fat tissue is never exposed to the air. This keeps it safe and purified for re-injection into the buttocks. Dr. Shah uses antibiotic wash that sterilizes the tissue and separates the healthy fat from any tissue that may not survive the transfer process. We then re-inject the fat little by little to make sure that the layering is done properly, effectively, and that the results are smooth and shapely.
During/After Surgery

@headingTag>
This surgery is considered an outpatient procedure and general anesthesia is usually used. In some cases, IV sedation will be used. This depends on how extensive the liposuction and fat transfer process is deemed to be. The surgery lasts an average of 4 hours depending on the number of donor sites and fat layering needed. After surgery, a compression garment is worn to help with the swelling and also assist in the contouring of the buttocks. We also prescribe an Fat Graft Diet regime to help enhance the fat transfer results. Patients are advised not to put weight on the butt area for 6 weeks following surgery. Sitting or laying down must be done with the weight mostly on the thighs. Final results, after the swelling and bruising has subsided, usually can be seen within 6-8 weeks.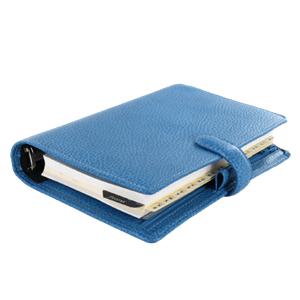 Plan Your Procedure
Procedure Recovery Location

Out-Patient
Contact Us
Brazilian Butt Lift FAQs

@headingTag>
Will I have Lumpy Butt Cheeks?

@headingTag>
When done correctly, the result of a Brazilian butt lift should look and feel natural. It is very important for those who are considering this procedure to find a plastic surgeon with a good background and extensive experience with this type of surgery. The results will be affected by the quality of the fat to be re-injected, and the procedure by which it is injected.
Natural or Synthetic?

@headingTag>
Many patients opt for fat transfer to the buttocks because they feel it is more safe and natural. For some, they are simply not comfortable with implants or a foreign device placed in their buttocks. When choosing whether to go natural or with implants, it's important to understand the pros and cons to each. The one disadvantage of fat transfers is that the injected fat maybe naturally be reabsorbed into the body over time, which means that a secondary surgery could become necessary later on in order to maintain maximum results. Implants are a permanent solution so patients will need to consider the long-term effects of surgery carefully.
Multiple Donor Sites?

@headingTag>
Multiple donor sites for the fat grafting may include the lower back, abdomen, love handles, arms, and the thighs. Liposuction done in these areas usually also helps contour the surrounding areas of the buttocks, which results in a gorgeous silhouette.
What If I Gain Weight?

@headingTag>
The ideal candidates for this procedure are those who are at or very close to their goal weight. Both significant weight gain or loss will compromise the results of the surgery. Patients who have had this procedure should stick to a healthy lifestyle with proper diet and exercise. Dr. Shah recommends a Fat Graft Diet to maximize the results of BBL surgery.
Related Procedures