Laser skin resurfacing is a cosmetic procedure that utilizes focused laser beams to remove the upper layer of the skin, and reveal a healthy, new layer. The application is precise and accurate as it manages the skin layer by layer. This method is effective in skin regeneration because the removed skin is replaced by new tissue growth. It also stimulates collagen development, which is an important factor when it comes to healthy skin. When used on fine wrinkles or other skin irregularities, the increased growth of collagen renders a more supple, younger-looking appearance. At his Denver office, plastic surgeon Dr. Manish Shah offers laser skin resurfacing with a fractional CO2 laser and an ablative erbium laser system. This allows Dr. Shah to use the appropriate level of abrasion for each patient.
Laser Skin Resurfacing Reviews
"I went in for a laser treatment and woke up during the procedure. I remember that it was very painful and I grabbed onto the assistant's hand. Aside from that, I don't remember anything about it. I went home and recuperated for about a week. At my follow-up appointment with Dr. Shah, he told me that he hadn't finished the procedure, as I was screaming too much, and that, instead of getting the usual benefit, I only got about 10 percent of what others normally got. My complaint is that the medication they gave me to induce unconsciousness did not work. I feel this was medical negligence. Last year, another plastic surgeon whom I consulted told me that I could have sued the doctor/ clinic. P.S. In addition to the above, the receptionist had told me prior to having the procedure that if I needed to have a second treatment, it would be free of charge. When I asked Dr. Shah about this at my follow-up appointment, he said no, he wouldn't do that,"
- Anonymous /
Vitals /
Sep 14, 2013
"Dr. Shah has been truly remarkable in the assistance of my recovery! Years ago I was burned 75% in a house fire and was left with a wavering sense of self-esteem. I did much research to find a surgeon who could help me with the new techniques of laser treatment to help reduce much of the scarring that I was left with. Dr. Shah and his incredible staff were able to make my outside appearance match that of how I felt inside. They are truly amazing people who do everything in their power to make me feel good about myself once again. Many thanks go out to The Center for Aesthetic and Plastic Surgery!"
- Anonymous /
Vitals /
Mar 23, 2012
"As an exerciseaholic, my body was trim and fit; however, my face had lost fullness. The resulting wrinkles and loss of mass in my cheek bones gave my face an older appearance. The cheekbone implants took 20 years off my appearance with zero scars on the exterior. Dr. Shah is a genius. His patient manner and follow up are exceptional. His recommendation was the perfect solution."
- Anonymous /
Vitals /
Nov 06, 2013
"As an exerciseaholic, my body was trim and fit; however, my face had lost fullness. The resulting wrinkles and loss of mass in my cheek bones gave my face an older appearance. The cheekbone implants took 20 years off my appearance with zero scars on the exterior. Dr. Shah is a genius. His patient manner and follow up are exceptional. His recommendation was the perfect solution."
- Anonymous /
RateMDs /
Nov 05, 2013
"So I wanted to do something spectacular for myself. Yes, something that was really amazingly and wonderful just for me. So I decided to have my face look better, and I would find somebody who would do just that. Long bouts of illness, accompanied by numerous struggles had left the story written on my face. There were, of course, the normal signs of aging since I am pushing sixty, but more than anything I wanted to feel better about my appearance. I was determined the challenges and illness I"d experienced wasn't going to ravage my face anymore. I was taking back the ground I had lost to it. I had taken a year to decide to do this. It was a mammoth decision for me. I decided to go for it. So I had to pick somebody that I trusted to cut on my face. That sounded like a daunting task. I wanted somebody who could perform surgery on the Queen, possibly won a Nobel Peace Prize, and got the title of ??Most Congeniality??? in high school---or at least the equivalent there of. High standards? Well I was going to let this person rearrange my face so yes, I wanted the best. I interviewed several doctors. The first one was skilled. Check. He had excellent credentials. Check. However he made no eye contact with me, and was so clinical that I doubted he remembered my name by the end of our time. I'd prefer the person who chops around on me to know my name I concluded. Line through that name. The next doctor yielded good reports about her skills as a Face Arranger. Check. But a line went through that name when I had to pay an astronomical amount just to have a consultation with her. I was bit disgruntled. The assistants gave me many other non-surgical options, which I wasn???t interested in, as I stated many times. I felt if I was being screened to see how serious I was about doing the most expensive procedure. THEN I could have a costly consult with her. Ummm, not really impressive. One doctor had great reviews and testimonies, but talked down to her staff and treated them poorly. Nope, not that one. I wanted a doc with confidence, but displayed respect for others--- and wasn???t a jerk. After searching for a long time I went to Dr. Shaw. He was attentive to me, which seems to be a feature one wants in a doctor who would change your face. He took as much time as I needed to answer all my questions. (It was not surprising I had many.) His credentials were extraordinary, and his background was such that I knew he had to make my short list. . He was nice. I want a ??nice??? person. Yes that was on my checklist for sure. His vast experience gives him the knowledge to do things in a way that other doctors do not. His staff is quite pleasant as well. I hired him before I left his office. Relief rolled over me, as I knew he was the one that was right for me. There wasn???t a doubt that crept into my mind as I made the necessary preparations for the procedure. Yes-sir-re I was courageous and strong all right. Yep that was me! That was of course until the actual day arrived and I found myself surrounded by lots of people in white coats. They were asking lots of questions, sticking me with an I.V.??? and scurried around like Santa???s busy elves. Oh my! bWonder if this is the right thing to do? I wonder if I???m going to have a displaced face and only find employment at old timy circus freak shows? Wonder if he is really a mad scientist that is experimenting on unknowing subjects? Wonder if he hates his job but in it just for the money? After all, he has that perfect Indian skin and I have blue jeans older than he looks. What does he care? Ugh! I am going to rip off my attractive, tied in the back, fashionable hospital attire. I would tell them I just remembered an important meeting I must attend noe with the FBI, the governor, or maybe the space program peopllr Then Dr. Shaw came bounding in with a bounce in his step that slightly resembled ??Tigger???. His excitement was displayed in his smile that lit up like a kid at Christmas! You could see he was quite delighted to be doing this, and he seemed quite jolly. I remembered the reasons I liked him in the first place...right before they tell you to do the proverbial countdown from 100--99, and by then I was completely out. The FBI will have to wait. During post surgery he remained available to me at all time. I didn???t know what my face looked like since swathed with bandages and draped in gauze. It felt like I had a nose and eyes but lacked a face. His vast experience was exemplified when he told me exactly what would occur next. When the ??freak show employment question arose again, my husband called Dr. Shaw's cell phone that he graciously provided for us. I was reassured wouldn???t remain clad in bandages and I could indeed be employed in another field. Any question or concerns was answered expeditiously. He really did care. My face seemed to get better and better every day. In fact, when I was conformable in going out afterwards, I started receiving compliments on how nice I looked. The good Dr. had told me that people would do that very thing. Although they couldn???t put their finger on what was so different, they would indeed respond the he way he predicted. When he originally told me this would occur I responded ??Sure Dr. Shaw...that???s nice...(yeah right I thought, with placating thoughts galloping through my mind). I But that is EXACTLY what happened ---and it happened frequently! I was getting compliments from the most unlikely people. Ok so he was right. But I may not even tell him he was right. I enjoyed my placating thoughts. Since then my face has continued to get better and better as new collagen grows, and all the other things occur that is supposed to happen after such a procedure. I continue to get compliments on how good I look, and I still have time in which it will continue to improve. Would I recommend him? That is like asking if Gundi is a peaceful person. Assuredly I would tell anyone who wants to improve his or her look, feel more confident, and wants the best doctor to make that happen, then visit Dr. Shaw. Nobel peace prize??? Well maybe not, but certainly he is by far of the very best plastic surgeon you can find. And maybe he didn???t get the ??Most Congeniality??? award but its obvious he really cares about his patients, and is stupendous at what he does. I guess I won???t have to research the freak show industry. (Not that their bad people, I just had other career choices in mind). Go ahead, ask me how I look...Oh gee ok, since you insist----I LOOK GREAT! SGW Denver, Co"
- S. /
Vitals /
Nov 14, 2015
Previous
Next
Laser skin resurfacing uses controlled light beams with high intensity to vaporize and remove the upper layer of the skin. When the damaged, superficial skin is removed, it gives way for new skin to grow, which masks the face with a new layer of epidermis. Any pain during the procedure is managed with local anesthesia and/or sedatives to help the patient relax. The eyes will also be protected since lasers can be harmful to the patient's vision. Laser skin resurfacing's advanced technology allows accurate targeting of smaller areas so the surrounding skin is not affected. A session may take up to 2 hours depending on the patient's skin conditions.
Ablation vs. Non-Ablation
Laser skin resurfacing may be aggressive, depending on the patient's aesthetic goals. The more aggressive the treatment (which is referred to as an ablative procedure) the more it wears away the epidermis to let new skin regeneration begin. Recovery with this technique may take up to 3 weeks. The lighter treatment, or non-ablative laser, does not remove any skin. It stimulates deeper layers of the skin to initiate an increased growth of collagen. With this treatment, there will be no downtime for the patient. Both techniques help the skin regenerate. As new layers of skin are developed, skin problems such as wrinkles, mild scars and discoloration are minimized.
There are two types of laser skin resurfacing: the CO2 and Erbium lasers. CO2 is the most popular type in this procedure. It is an ablative method which wounds the epidermis to give way for new skin growth and improve collagen development. The intensity of the laser beams with CO2 is high. Erbium, on the other hand, is a more gentle procedure that only removes superficial skin layers so the recovery period is quicker. Depending on the patient's skin condition and aesthetic goals, the doctor will recommend the laser that is more suitable for the patient to render better results.
During/After the Procedure
Laser resurfacing is an outpatient procedure. There may be pain during treatment, so local anesthesia can be used to minimize the patient's discomfort. The doctor may also prescribe the patient a pain reliever after the procedure. The face may be bandaged after treatment. Since the epidermis is peeled away, the skin may appear red for several weeks. As it heals, crusting may be present. It is very important to follow the doctor's advice on skin care to prevent any scarring. It may take a few days before the patient can resume normal activities. It may also be beneficial to use an extra pillow when sleeping to ease any discomfort.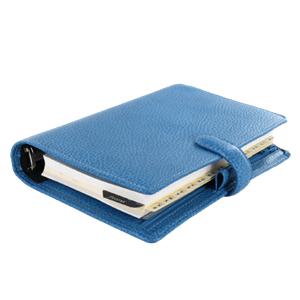 Plan Your Procedure
Recovery Time

1 weeks

Average Procedure Time

30-60 minutes

Post-op Follow-up

4 weeks

Procedure Recovery Location

Out-Patient
Contact Us
Laser Skin Resurfacing FAQs
Negative Effects on Skin?
Although the procedure will wear the skin surface away, there is a minimal risk of scarring, especially when post-treatment care is implemented. It is critical to find a reputable doctor or technician with comprehensive experience with laser skin treatments. It's important for the surgeon to understand different technologies affect different skin types. When done correctly, the result is a long-lasting healthy skin effective in combating signs of aging and skin damage.
Aside from the natural effects of aging, personal habits and environmental factors, results can be long lasting. Maintenance treatments may be considered as signs of aging get more and more significant over time.
Ablative or Non-Ablative?
It depends mainly on the patient's skin condition and cosmetic goals. Another factor to consider is how quick the recovery period should be or if there should be no downtime for the patient. The doctor will discuss each treatment in detail and recommend the best approach that matches the patient's circumstances.
Related Procedures