IPL/Photorejuvenation Overview
Patients who receive a lot of sun exposure, whether unintentionally or from tanning, often notice that the excess UV rays cause premature aging and wrinkling. Skin aged by the sun can have sever discoloration, sunspots, and a rough texture. Intense pulsed light or photorejuvenation treatments by Denver plastic surgeon, Dr. Manish Shah, uses advanced laser technology to destroy the damaged upper layers of the skin. This not only eliminates a lot of the visible concerns, such as mild acne scars and other skin irregularities, but the IPL also prompts new, healthier skin to regenerate, which will lead to a younger and rejuvenated appearance. Dr. Shah often uses IPL/photorejuvenation to treat the face, neck, chest, and hands.
Reviews
"My Muscle Wall Gave Way Giving my Abdomen an Unsightly Large Buldge - Denver, CO - I met Dr Shah in 2007 when he did a face lift for me. I was really happy with the results. When I found out no amount of diet and exercise would remedy the problem with my abdomen I contacted him. and even through I no longer live in Colorado, I knew he was the doctor I wanted to perform my surgery.I am a little over four weeks after surgery and I am thrilled with the results. I am 66 years old and healing well and now I have the tummy I have dreamed of having.Thank you Dr Shah I appreciate your skill and care!"
- D. /
RealSelf /
Sep 05, 2015
"23 Year Old BBL Amid COVID - This site has been so helpful to me in conducting my research about a BBL. Once I decided on it, this site also helped me to find a doctor with results I liked! I had the surgery for a BBL (with tummy lipo) and neck lipo on June 12, 2020 and it's currently 9 days post-op. There will be more attachments to this review (including pictures), but I wanted to get the baseline set up. The reason I wanted to go through with this was because I saw women on here in their 40s who said they wish they did it sooner and that made me feel motivated to follow my dreams. I have never been embarrassed of my body, and I don't think I had a bad body. This surgery was just a way for me to enhance my body in a way I knew I would love. I do workout and eat healthy (this means healthy and not extreme dieting), but these are the kind of results I couldn't get at the gym. I am very happy with my decision and there will be more updates to come!"
- W. /
RealSelf /
Jun 21, 2020
"The surgery was a breeze and the recovery was easy - I got a rhinoplasty with Dr. Shah about two years ago. From the beginning until now I've had a great experience. Both he and his staff are caring and helpful, I never felt in the dark about anything along this journey. In addition, they never pushed me to get other procedures that I wasn't interested in. The surgery was a breeze and the recovery was easy - I did the whole recovery with Ibuprofen with minimal pain. I am very happy with my results and feel much more confident in my body. I would absolutely suggest Dr. Shah to anybody looking for plastic surgery and would return to him if I decided to have more done."
- D. /
RealSelf /
Jun 01, 2020
"Im so Glad I came to Dr. Shah to get my surgery ! He answered all my questions and gave me the results I was looking forward to always making sure that it all came out good! His staff are so sweet and always have a welcoming attitude !! If your thinking about getting any surgery done I would highly recommend Dr. Shah !"
- B. /
Google /
Feb 21, 2020
"A professional & efficient surgeon - Dr Shah did a great job walking me through the process. He was patient, spent time to educate me on the options, and advised me objectively on what the best treatment regimen was best for me. The procedure was handled professionally, and he diligently followed up with me in the months after the treatment. I highly recommend Dr Shah for anyone looking for aesthetic surgery"
- G. /
RealSelf /
Feb 17, 2020
Previous
Next
IPL/Photorejuvenation Procedure Information
Photo rejuvenation is a non-invasive procedure. With IPL, the doctor utilizes pulses of light strong enough to damage skin lesions and initiates a healing process that will start production of new skin tissues. Typically, cold gel is applied on the skin to help with any discomfort. The eyes are also protected from the intense light. The treatment may only last less than 30 minutes as extended exposure to the laser may cause complications. Patients are able to return to their normal routine after a few hours.
What to Expect with IPL/Photorejuvenation
Treatment can only last for 20 minutes or less depending on the skin condition. Several sessions are required spaced every 3 weeks. The results are gradual and optimal results may be seen after several months. There may be discomfort during treatment and pain may be present but tolerable – similar to a slight sting of a rubber band snap. After treatment, the skin may appear reddish with slight swelling and blotchiness. These normally disappears after a few hours. It is very important to adhere to doctor's post-treatment advise when it comes to care.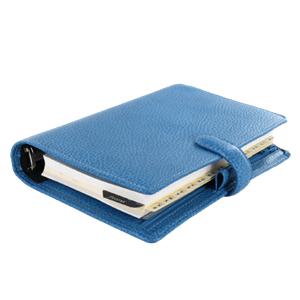 Plan Your Procedure
Procedure Recovery Location

Out-Patient
Contact Us
IPL Photo Rejuvenation FAQs
Improvements are noticeable even after the initial treatment but optimal results may be evident after several months. The positive results of this laser treatment are gradual as the skin must be given time to heal to avoid any complications of an aggressive approach. There is no standard recovery time as patient's condition can greatly vary.
Side effects are mild. Redness, swelling, bruising are normal right after treatment. After a few days, blisters and crusting and skin peeling may be present. The patient must not pick on the skin as it is undergoing a normal process as it heals itself.
It is recommended for patients who are scheduled for an IPL photo treatment to refrain from tanners and exposure to sun 1 month prior to schedule. There are also medications that must be avoided such as minocycline, tetracycline, doxycycline or Retin-A/Renova a few weeks before schedule. These precautions minimizes and risks of complications and reactions the laser light may cause. To help prevent bruising and excessive swelling, patients may be required to take aspirin and ibuprofen 1 week before treatment.
Although patients will not be as sensitive to sun exposure as one might think after undergoing the IPL, going out under the sun must be a limited activity especially in between treatments. Doing so may significantly affect the outcome and may cause complications. Sunblock must be regularly applied. This also helps in minimizing possible recurring skin issues like sun spots, wrinkles and skin cancer.
A single session can't last more than 30 minutes as extended exposure to IPL may be risky to the patient. An aggressive approach may bring negative effects instead of correcting skin irregularities. Several sessions are spread in between at least weeks so the resurfacing is gradual and results are also longer term as the skin heals naturally.
Related Procedures