If you are concerned about how your skin looks because of sun damage or dark spots, Shah Aesthetic Surgery can offer you a skin analysis at our Denver, CO office to determine if you'll benefit from intense pulsed light therapy (IPL). A photofacial with IPL and Venus Versa™ technology is a skin rejuvenation treatment for adult men and women with hyperpigmentation concerns on their neck and face. IPL may be a noninvasive process, but it can be very effective and produce amazing results. Plastic surgeon Dr. Manish Shah and his aesthetic team send intense wavelengths of light that warm the skin cells to start the natural healing process and increase collagen production. In time, you should see a healthier complexion with an improved tone and fewer spots of pigmentation.
Reviews
"My Muscle Wall Gave Way Giving my Abdomen an Unsightly Large Buldge - Denver, CO - I met Dr Shah in 2007 when he did a face lift for me. I was really happy with the results. When I found out no amount of diet and exercise would remedy the problem with my abdomen I contacted him. and even through I no longer live in Colorado, I knew he was the doctor I wanted to perform my surgery.I am a little over four weeks after surgery and I am thrilled with the results. I am 66 years old and healing well and now I have the tummy I have dreamed of having.Thank you Dr Shah I appreciate your skill and care!"
- D. /
RealSelf /
Sep 05, 2015
"23 Year Old BBL Amid COVID - This site has been so helpful to me in conducting my research about a BBL. Once I decided on it, this site also helped me to find a doctor with results I liked! I had the surgery for a BBL (with tummy lipo) and neck lipo on June 12, 2020 and it's currently 9 days post-op. There will be more attachments to this review (including pictures), but I wanted to get the baseline set up. The reason I wanted to go through with this was because I saw women on here in their 40s who said they wish they did it sooner and that made me feel motivated to follow my dreams. I have never been embarrassed of my body, and I don't think I had a bad body. This surgery was just a way for me to enhance my body in a way I knew I would love. I do workout and eat healthy (this means healthy and not extreme dieting), but these are the kind of results I couldn't get at the gym. I am very happy with my decision and there will be more updates to come!"
- W. /
RealSelf /
Jun 21, 2020
"The surgery was a breeze and the recovery was easy - I got a rhinoplasty with Dr. Shah about two years ago. From the beginning until now I've had a great experience. Both he and his staff are caring and helpful, I never felt in the dark about anything along this journey. In addition, they never pushed me to get other procedures that I wasn't interested in. The surgery was a breeze and the recovery was easy - I did the whole recovery with Ibuprofen with minimal pain. I am very happy with my results and feel much more confident in my body. I would absolutely suggest Dr. Shah to anybody looking for plastic surgery and would return to him if I decided to have more done."
- D. /
RealSelf /
Jun 01, 2020
"Im so Glad I came to Dr. Shah to get my surgery ! He answered all my questions and gave me the results I was looking forward to always making sure that it all came out good! His staff are so sweet and always have a welcoming attitude !! If your thinking about getting any surgery done I would highly recommend Dr. Shah !"
- B. /
Google /
Feb 21, 2020
"A professional & efficient surgeon - Dr Shah did a great job walking me through the process. He was patient, spent time to educate me on the options, and advised me objectively on what the best treatment regimen was best for me. The procedure was handled professionally, and he diligently followed up with me in the months after the treatment. I highly recommend Dr Shah for anyone looking for aesthetic surgery"
- G. /
RealSelf /
Feb 17, 2020
Previous
Next
An IPL photofacial reaches the deeper layers of your skin to treat several complexion problems (particularly brown lesions and sun spots) with little or no downtime. The best candidates for IPL treatments at Shah Aesthetic Surgery will have several issues with their complexion, including rosacea, sun damage, brown spots (hyperpigmentation), rough texture, large pores, flushing, freckles, sun and age spots, or broken capillaries. Our team will assess your skin to determine if you will benefit from IPL during your private consultation.
IPL is performed inside our Denver, CO office in around 20 – 30 minutes in one of our minor procedure rooms if no other treatments are performed. To prepare for the photofacial, the technician will wash and dry your skin before covering your eyes with special shields. The IPL is performed using the Venus Versa handheld wand that passes over the skin while emitting pulses of laser energy. While many patients will have some discomfort throughout the IPL, it is generally tolerable for the quick treatment time.
There usually is no recovery time needed with an IPL photofacial, but you will leave your appointment with your complexion a little red and inflamed. This will subside on its own in about a day — it can be concealed with makeup if you want. Shah Aesthetic Surgery recommends patients apply an ointment on the treated skin to minimize irritation and promote healing. It also helps to take anti-inflammatory medication to reduce swelling. Over the course of several days, the sun damage and other irregularities under the skin will rise to the surface and then start to flake off. It's important to protect your skin from the sun at all times after a photofacial treatment and to not pick at your skin while it heals. While you should see visible improvements after the first session, your skin will attain ideal results after multiple IPL photofacial treatments. Dr. Shah and his team suggest that most patients get 3 – 6 sessions done monthly at Shah Aesthetic Surgery.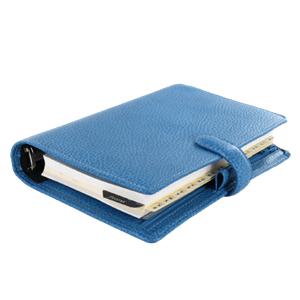 IPL Frequently Asked Questions
How much does IPL cost?
Your complexion issues are unique so your cost for IPL will be dependent on your condition. Shah Aesthetic Surgery offers monthly specials, and we accept most payment methods. In your initial consultation, your technician can estimate your cost and recommend how many sessions are needed for optimal results.
How quick are the results from IPL?
Visible improvements can be seen after each IPL treatment, but final results develop about one month after all of your treatments are done. It is common for you to respond differently to each treatment session. You will see gradual improvements in redness, blotchiness, age spots, and sun spots.
What are the possible side effects of IPL?
You may experience mild side effects, like temporary swelling, redness, crusting, blisters, or bruising. These go away on their own 2 – 3 days following your treatment. Your skin will be sun sensitive and damaging UV rays will negatively affect the results of the procedure. Whenever you go outside, you should always wear sunscreen to avoid issues, like spots and redness.
Do I need to prep for IPL?
Before getting IPL, patients are usually asked to skip sun exposure and self-tanners for 2 – 4 weeks before their treatment. You should stop using minocycline, tetracycline, doxycycline, or Retin-A/Renova a few days before your appointment, and you may want to start taking pain relievers a week before your appointment to help prevent bruising. You also need to use sunscreen.
Why should I get multiple IPL sessions?
Multiple IPL sessions are better to produce gradual, natural-looking improvements to the appearance of your complexion. Every treatment helps to fade surface irregularities and spots. A series of treatments also produce longer-lasting results.