Voluma is a gel-based dermal filler used in two ways: to replace lost volume in cheeks due to aging or naturally flat cheeks and to fill in the nasolabial folds, the lines around the nose and mouth. Denver plastic surgeon, Dr. Manish Shah, uses this filler to restore a more youthful, invigorated appearance for his patients. Voluma is hyaluronic acid-based, which is a substance that is naturally found in the body. Once Voluma is injected into the cheeks, they are plumped, which provides patients with a more contoured look. When lines and wrinkles are treated, patients can see an immediate difference with years wiped off their appearance.
Reviews
"My Muscle Wall Gave Way Giving my Abdomen an Unsightly Large Buldge - Denver, CO - I met Dr Shah in 2007 when he did a face lift for me. I was really happy with the results. When I found out no amount of diet and exercise would remedy the problem with my abdomen I contacted him. and even through I no longer live in Colorado, I knew he was the doctor I wanted to perform my surgery.I am a little over four weeks after surgery and I am thrilled with the results. I am 66 years old and healing well and now I have the tummy I have dreamed of having.Thank you Dr Shah I appreciate your skill and care!"
- D. /
RealSelf /
Sep 05, 2015
"Had 2 Surgeries, Nose Still Crooked - Overall it seems that people have good experiences with Dr. Shah so mine may be the outlier, but I am not really happy with my results and the process. I had Rhinoplasty done nearly 3 years ago now, that was also an osteotomy. The first issue was a mismatch of expectations. I realize everybody heals differently but I was told that I wouldn't bruise badly due to my skin type and being male. After the first surgery I had black eyes for 3 months. After waiting for a long period of healing 1+ year, I still had a large dorsal hump, and my nose turns to the left, something that wasn't there pre-surgery. After a year, Dr. Shah was nice enough to do a free revision in his office (minus the cost of surgery supplies). We had agreed to fix the dorsal hump, straighten out the nose and take down the tip a little. After this revision the dorsal hump part was fixed but the nose was still crooked and the tip wasn't taken down. We also used part of my ear to graft a piece of cartilage. I was told the scar wouldn't be noticeable, but its very noticeable 1.5 years later and people have asked me about it. After 6 months I went back and we talked about how the tip still wasn't straight. He recommended I try bend my nose with a popsicle stick daily and said we'd have to wait 1 to 1.5 years after the revision to consider another revision. I did all the exercises and then coronavirus hit so I just waited until it had been 1.5 years post surgery and still my nose was crooked. At this additional 1.5 year follow-up visit, he recommended I tape my nose to my cheek every night to help bend it and said he didn't think surgery was a good at this point and to re-evaluate in another 6 months. At this point 3 years in, i'm not really willing to wait another 6 months, nor do I think taping my nose to my cheek while I sleep is going to be sufficient. This may help to some degree, and I'm not a surgeon obviously, but I feel like 2 surgeries should have created a straight nose, a problem that didn't exist before the first surgery. Overall I really want to like Dr. Shah and people have good experiences with him. But after thousands of dollars, 3 years, and a crooked nose the results are the results. I will be setting up a consultation with another doctor in Denver to get a second opinion on a tip-plasty revision"
- P. /
RealSelf /
Oct 22, 2020
"Dr Shah is the best! I've been to several doctors in the past and none compare to Dr Shah! His bed side manner is kind, compassionate and professional! He is a bucket of knowledge and has the skills to back it up. He has helped me through a terrible time in my life that I suffered for many years being told that there was nothing that could be done. When I first saw Dr Shah I felt like he heard me and gave me hope. He fixed some lumps on my face that other's just kept trying to cover up and making it worse. Dr shah gets to the heart of what is going on. He's wonderful at dissecting what the issues are and being by your side to get you feeling better and looking beautiful. I will never trust my face to anyone else.  We still have some corrections from the other prior doctors and he once again is amazing to me.  He makes you feel completely secure and helps me to understand the process and the best solutions for my healing. The staff is so wonderful, kind and caring. They make you feel at home and that you matter to them. If you need a doctor for "fun" things or to fix a problem, Dr  Shah is your guy! I like to call him the face fixer! I am so grateful that I moved to Colorado and found him. My life really has changed for the better with my first procedure and I know that he can fix the rest!  I know whatever he does I will look better than I could ever have imagined. He really is the kindest,  most compassionate, gentle doctors I have ever come across. And bonus, he's always upbeat, positive and full of life. You can definitely tell he loves what he does, and loves to help people feel their best!"
- L.R. /
Yelp /
Sep 17, 2020
"I came to Dr. Shah the fall of 2019 seeking a revision rhinoplasty. Let me provide a backstory to my experience. Approximately 13 years ago, I received my initial rhinoplasty from a well-known and supposedly "top tier" plastic surgeon in Denver. After the initial surgery and several follow-up "corrections," this surgeon left my nose not only completely disfigured and disproportionate for my face, but also did not correctly support the tip, and so I was left with what was essentially lopsided scar tissue on top of a droopy columella. Sadly, after handing over nearly $10k, I could tell something was amiss even before the cast was removed. As a revision specialist, Dr. Shah determined right off the bat exactly what was wrong with my nose and how to fix it. While the COVID pandemic interfered with my original surgery date, Dr. Shah and his team worked efficiently to get me rescheduled once it was safe to proceed with surgery. There are very few individuals with both the knowledge and skill to become a plastic surgeon, let alone having the artistic ability and finesse to bring these components together -- AND correct someone else's mistake. I look forward to our long and substantiated relationship. Thank you to both Dr. Shah and his fabulous team."
- D.D. /
Google /
Sep 11, 2020
"The best ever! Dr. Shah will speak with you and hear you. He is great and his staff is great. For 20 years I dreamed of what they made happen. I cannot recommend enough. He will tell you the hard truth, but he will also help you figure out how to make things happen."
- P.K. /
Google /
Aug 30, 2020
Previous
Next
Voluma is injected into the skin with fine needles, so some patients may experience some minor pain from the initial prick. Numbing creams may be applied on the injection site to ease the patient's discomfort. Patients also have the option to use lidocaine, which is mixed with the Voluma solution, to help provide anesthetic effects in and around the area. A treatment may last up to 30 minutes. Patients will be able to return to daily activities after several hours. There may be some swelling, discoloration and tenderness around the cheeks, but will subside after a few days. Results are readily evident, and can last up to 2 years.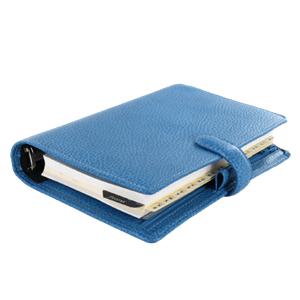 Plan Your Procedure
Recovery Time

Minimal

Average Procedure Time

15 minutes

Post-op Follow-up

18-24 months

Procedure Recovery Location

Out-Patient
Contact Us
Is Hyaluronic Acid Natural?
Hyaluronic acid, Voluma's main ingredient, is derived from natural substances found in the human body. Its main function is cell hydration, and with its cross-linking abilities, it is generally useful in helping facial areas that lack volume. Over time, the gel substance breaks down and is absorbed naturally by the body without any side effects.
Those who seek improved volume in the cheeks may consider Voluma as a noninvasive solution. The lack of cheek volume may be due to aging or the patient's natural facial structure. The doctor will be able to recommend if Voluma is the best option during the initial consultation.
Right after treatment, patients will be able to resume to their normal routine with restriction on strenuous activities or any movement that may put pressure on the treated area. It may take up to 1 week before the derma filler settles within the cheek pockets.
Among derma fillers available in the market today, Voluma can last up to 2 years or longer. Reinjection varies as patients' bodies process and break down hyaluronic acid at different rates.
Related Procedures