What is nonsurgical liposuction?
At Shah Aesthetic Surgery, we provide innovative nonsurgical liposuction with Venus Bliss™ technology. Without the need for downtime associated with traditional surgery, nonsurgical liposuction works to diminish the appearance of stubborn, unwanted fat in areas of the body. If you are not receiving the results you desire from diet and exercise, then you may be a candidate for laser liposuction in order to receive a slimmer, more contoured figure. Learn more about laser liposuction with Venus Bliss by contacting our Denver, CO facility to schedule your initial consultation with Dr. Manish Shah today.
Reviews
"My Muscle Wall Gave Way Giving my Abdomen an Unsightly Large Buldge - Denver, CO - I met Dr Shah in 2007 when he did a face lift for me. I was really happy with the results. When I found out no amount of diet and exercise would remedy the problem with my abdomen I contacted him. and even through I no longer live in Colorado, I knew he was the doctor I wanted to perform my surgery.I am a little over four weeks after surgery and I am thrilled with the results. I am 66 years old and healing well and now I have the tummy I have dreamed of having.Thank you Dr Shah I appreciate your skill and care!"
- D. /
RealSelf /
Sep 05, 2015
"23 Year Old BBL Amid COVID - This site has been so helpful to me in conducting my research about a BBL. Once I decided on it, this site also helped me to find a doctor with results I liked! I had the surgery for a BBL (with tummy lipo) and neck lipo on June 12, 2020 and it's currently 9 days post-op. There will be more attachments to this review (including pictures), but I wanted to get the baseline set up. The reason I wanted to go through with this was because I saw women on here in their 40s who said they wish they did it sooner and that made me feel motivated to follow my dreams. I have never been embarrassed of my body, and I don't think I had a bad body. This surgery was just a way for me to enhance my body in a way I knew I would love. I do workout and eat healthy (this means healthy and not extreme dieting), but these are the kind of results I couldn't get at the gym. I am very happy with my decision and there will be more updates to come!"
- W. /
RealSelf /
Jun 21, 2020
"The surgery was a breeze and the recovery was easy - I got a rhinoplasty with Dr. Shah about two years ago. From the beginning until now I've had a great experience. Both he and his staff are caring and helpful, I never felt in the dark about anything along this journey. In addition, they never pushed me to get other procedures that I wasn't interested in. The surgery was a breeze and the recovery was easy - I did the whole recovery with Ibuprofen with minimal pain. I am very happy with my results and feel much more confident in my body. I would absolutely suggest Dr. Shah to anybody looking for plastic surgery and would return to him if I decided to have more done."
- D. /
RealSelf /
Jun 01, 2020
"Im so Glad I came to Dr. Shah to get my surgery ! He answered all my questions and gave me the results I was looking forward to always making sure that it all came out good! His staff are so sweet and always have a welcoming attitude !! If your thinking about getting any surgery done I would highly recommend Dr. Shah !"
- B. /
Google /
Feb 21, 2020
"A professional & efficient surgeon - Dr Shah did a great job walking me through the process. He was patient, spent time to educate me on the options, and advised me objectively on what the best treatment regimen was best for me. The procedure was handled professionally, and he diligently followed up with me in the months after the treatment. I highly recommend Dr Shah for anyone looking for aesthetic surgery"
- G. /
RealSelf /
Feb 17, 2020
Previous
Next
Am I A Candidate for Nonsurgical Lipo?
Nonsurgical liposuction may be a good option if you have small areas of stubborn fat that are not responding to traditional efforts of diet and exercise. Those who may be ideal candidates for the procedure:
Are within 25 pounds of their goal weight
Have realistic expectations about the results of the procedure
Have a healthy diet and maintain an exercise routine
Desire to get rid of stubborn fat without the need for surgery
Nonsurgical Liposuction Treatment Technique
Prior to the start of the nonsurgical liposuction procedure, you will be prepped in one of our spacious, private treatment rooms. Venus Bliss works by applying up to four diode lasers to the area being treated in order to effectively penetrate fat that is below the skin's surface. The laser technology heats up and destroys the stubborn fat while also boosting collagen production. The entire process takes about 25 minutes to complete and requires no incisions or downtime.
What to Expect with Nonsurgical Liposuction
Following your Venus Bliss treatment, you will be able to return home. You may experience some slight bloating or swelling within the treatment area, but this should diminish over time. Typically, results can be seen within six months, and many patients require multiple treatments to notice their desired outcome. During your initial consultation, a personalized treatment plan will be formulated for you in order to determine your suggested amount of treatments.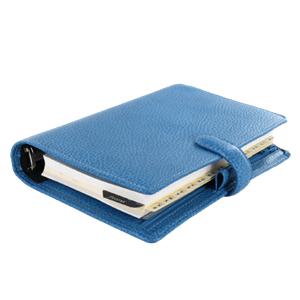 Can I have other treatments with nonsurgical liposuction?
Yes, other treatments can be provided in conjunction with nonsurgical liposuction, depending on your desired results. During a consultation, Dr. Shah and his team will work with you to create a treatment plan that meets all of your needs and expectations.
Can I have nonsurgical liposuction on my "banana rolls?"
The small amount of fat that exists at the crease between the lower buttocks and the top of the upper thighs, also known as banana rolls, can be effectively treated with nonsurgical liposuction. This area is difficult to diminish with diet and exercise alone so nonsurgical liposuction may be a great option if this is of concern to you.
Do you perform nonsurgical liposuction with anesthetic?
With Venus Bliss, no anesthetic is needed since it requires no incisions. You should not experience any pain and may only notice some mild discomfort, such as a heating sensation. If you are concerned about pain or discomfort, talk to a member of our team before the procedure and we can explain your options.