Denver, CO plastic surgeon Dr. Manish Shah creates shapely, gorgeous lips with cosmetic lip lift surgery. Different than lip augmentation where the lips are made to appear fuller with either a fat injections or injectable filler, a lip lift actually redefines the shape and contour of the lip by surgically enhancing the "Cupid's bow" (the two distinct peaks on the upper lip). In addition, the distance between the base of the nose and the upper lip is also altered so the vertical space between the nose and lip is aesthetically appealing and ideal, which in most surgeons' opinion is between 12 – 15 millimeters. During the initial consultation with Dr. Shah, the differences between a lip lift and lip augmentation will be discussed to see which treatment is a better fit for you. Sometimes, a combination procedure is performed using both the lip lift and augmentation.
Reviews
"My Muscle Wall Gave Way Giving my Abdomen an Unsightly Large Buldge - Denver, CO - I met Dr Shah in 2007 when he did a face lift for me. I was really happy with the results. When I found out no amount of diet and exercise would remedy the problem with my abdomen I contacted him. and even through I no longer live in Colorado, I knew he was the doctor I wanted to perform my surgery.I am a little over four weeks after surgery and I am thrilled with the results. I am 66 years old and healing well and now I have the tummy I have dreamed of having.Thank you Dr Shah I appreciate your skill and care!"
- D. /
RealSelf /
Sep 05, 2015
"Im so Glad I came to Dr. Shah to get my surgery ! He answered all my questions and gave me the results I was looking forward to always making sure that it all came out good! His staff are so sweet and always have a welcoming attitude !! If your thinking about getting any surgery done I would highly recommend Dr. Shah !"
- B. /
Google /
Feb 21, 2020
"Had my first surgery with Dr. Shah, his knowledge and expertise made me feel at ease, he has been amazing and the staff is very friendly and professional. I am extremely happy with the results. Highly recommended. Thank you Dr. Shah!!"
- R.F. /
Google /
Feb 04, 2020
"Great rhinoplasty results - I had a great experience. Dr shah was very considerate and thorough about the surgery and made the experience as comfortable as possible. I had a Rhinoseptoplasty operation and my results were fantastic. Still minor swelling one month post op but overall a great experience! Great doctor with a very competitive cost for procedure. Also the woman in the office are very helpful and caring! I rate this office 5 stars and recommend dr shah to the next patient!"
- O. /
RealSelf /
Feb 01, 2020
"I had my breast augmentation done in July && I could say best experience ever. Since day one Dr shah has been amazing including his staff really professional!! Not once did I experience pain && in less then a week I was back to work. Really happy with my results. I would highly recommend him."
- J.D. /
Google /
Jan 18, 2020
Previous
Next
The technique used will be customized to match the patient's condition and preference. Listed below are two of the most common techniques used by Dr. Shah:
The gull-wing lip lift addresses the vermilion on the lips. This is the part of the upper and lower lips that have the pinkish skin. Surgeons usually advise patients to consider the gull-wing lip lift to increase the display of the vermilion. With this procedure, a tiny incision is made to remove skin and nearby tissue from or above the white line of the skin that has the vermilion. Because some tissues are removed, the shape of the lips will change from both peaks of the Cupid's bow. This process can also be done on the lower lip.
Another type of lip lift is the sub-nasal lip lift or "bullhorn lip lift." This is also a very popular type of lip lift. First, it removes a portion of the skin from under the nose, and then gently lifts the skin to reshape the Cupid's bow and provide a lifted appearance. This effect produces a result where a small part of the teeth can be seen even when the mouth is closed. The results using this method are immediate. One disadvantage of this technique is that slight scarring may be noticeable under the nose. However, a qualified surgeon will produce an outcome that limits scarring as much as possible.
A lip lift is performed using general anesthesia in an accredited surgical facility. The outpatient procedure usually takes up to two hours to be completed. Results after the first few days of the surgery will already be visible with a bit of swelling and minimal pain. It should take a few months to attain the final look the patient wanted.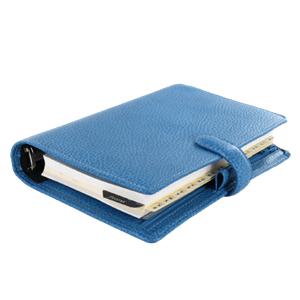 Plan Your Procedure
Procedure Recovery Location

Out-Patient
Contact Us
Having "duck lips" is the result of a surgeon augmenting a lip that probably should have been lifted instead. What the lip lift does is improve the placement and overall shape of the lips. This procedure is made to create natural, subtle, and youthful results.
Minimal scarring may be visible with this procedure. The sutures will be finely done and the doctor will make every effort to minimize the effects of scarring. Incisions are barely visible after the procedure.
Lip augmentation produces fuller lips while a lip lift improves the lip position and shape. Having either a lift or augmentation depends on the shape of the lips an individual has and what the ultimate aesthetic goal is. If a person has a flat and undefined lip, a lip augmentation may result in an outward pouty lip rather than a shapelier and well-designed mouth. Therefore, lip augmentation is not always the solution. A skilled surgeon can determine what kind of lip surgery would be appropriate to have in order to achieve the patient's desired goals.
For more information on a surgical lip lift, please call our Denver, CO plastic surgery office to schedule your consultation. Dr. Shah is skilled to perform a number of facial cosmetic surgeries and will consult with you to discuss the various techniques he performs to create the gorgeous look you are seeking.