Turbinates, small structures within the nose, can become swollen in a condition known as turbinate hypertrophy, which leads to sleep apnea, nosebleeds, chronic sinus infections, breathing problems, and more. Dr. Manish H. Shah, a board-certified plastic surgeon and nose surgery specialist in Denver, CO, is practiced in delicate inferior turbinate reduction surgery, also known as a turbinectomy, to decrease the size of the turbinates and reduce the resistance in the patient's airway.
Reviews
"My Muscle Wall Gave Way Giving my Abdomen an Unsightly Large Buldge - Denver, CO - I met Dr Shah in 2007 when he did a face lift for me. I was really happy with the results. When I found out no amount of diet and exercise would remedy the problem with my abdomen I contacted him. and even through I no longer live in Colorado, I knew he was the doctor I wanted to perform my surgery.I am a little over four weeks after surgery and I am thrilled with the results. I am 66 years old and healing well and now I have the tummy I have dreamed of having.Thank you Dr Shah I appreciate your skill and care!"
- D. /
RealSelf /
Sep 05, 2015
"I had a great experiance the Dr. Shah - I had a great experience with Dr. Shah and his staff. I had upper eyelid surgery (Blepharoplasty) and was initially very apprehensive. Being a man I felt uncomfortable with the idea of having this procedure performed. Dr. Shah and his assistants answered all of my questions, addressed my concerns and made me feel at ease. They were all professional throughout the entire process. I am extremely..."
- S. /
RealSelf /
Nov 13, 2017
"Just had my follow up appointment today. I got liposuction from my stomach and flanks with a fat transfer to my hips. I look so attractive, and more importantly.. I feel pretty. I thought about getting this surgery for three years and spent a lot of time researching doctors as well as the procedure. I would work out and watch what I eat. No matter what I did, I felt unproportionate and unattractive. Here is my advice:1. Dr. Shah is a kind, funny, and talented doctor. I've always felt safe and comfortable with him. He is also very attractive, but extremely professional. He wants you to be happy and does a great job. Choose him. 2. If you really want a surgery because you are genuinely self conscious about something, go for it. Do not listen to friends and family who are not supportive. It is your body and you are the one who has to live in it. No one in my family supported me. I did it anyway. The results are so natural that no one knows... and doing it was the best decision for me. "Yolo." 3. Be realistic. I am naturally tiny and had to gain weight for this procedure. Even then, I didn't have a lot of fat to work with. Results vary based on what you have to work with in the first place. They also vary based on your health and diet.4. Be prepared. Surgery is not a magic wand. You must take care of your body before surgery. This means eating well, not drinking, and definitely not smoking. Recovery takes time (months)...there will be bruising (not too much thanks to my Dr!) and discomfort. You do need a support system as you will need help in the first stages of recovery. It is intense. It is no joke. 5. Be patient. And don't obsess.. you won't have the final results until months down the road. 6. Take care of yourself. Part of recovery and maintaining the best results is self care. Eat the recommended foods and when approved, take care of your body and go to the gym. And if you can, continue to avoid bad habits like smoking... I quit smoking cigarettes for this surgery and I haven't touched one since! Hope this helps."
- A.O. /
Google /
Nov 13, 2017
"Dr. Shah performed an upper blepharoplasty and brow lift for me 6 week ago and I could not be happier! As a 67 year old woman I was fearful of having that "deer in the headlights look" but the results are totally natural and I am thrilled. Dr. Shah and his entire staff were very knowledgable, answered all my questions and put me totally at ease. The entire experience was 5+ stars!"
- P.T. /
Google /
Nov 06, 2017
"Two weeks ago Dr. Shaw removed excessive tissue under my chin and upper neck. Every detail from initial interview to post procedure review was professional and comprehensive. The incision has already healed to the point that it's hardly noticeable. I highly recommend Dr Shaw and his staff without reservation."
- J.T. /
Google /
Nov 06, 2017
Previous
Next
As a stand-alone procedure, a turbinectomy is performed as an outpatient procedure under general anesthesia. The incisions are placed inside the nose so that the surgeon can use an endoscope and other surgical techniques with accuracy and precision. After the underlying bone and turbinate are removed or reduced, the surgeon will close the incision with sutures. Some surgeons may also use radio frequency trimming (diathermy) to decrease the size of the turbinate.
For the first few days after surgery, patients will experience a bloody discharge, swelling and bruising. They should subside after 2-3 weeks, and a normal breathing pattern should begin to take effect. Patients also begin to breathe easier, sleep well and experience less sinus problems.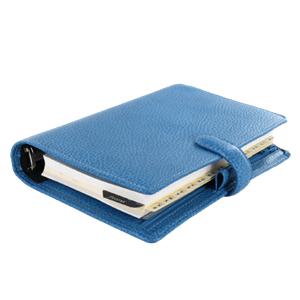 Plan Your Procedure
Recovery Time

2 - 3 Weeks

Procedure Recovery Location

Out-Patient
Contact Us
A turbinectomy's surgical technique will depend on the complexity of the patient's medical condition. The surgeon will be able to give a full assessment of the patient's nasal condition and determine the best surgical technique after the consultation exam.
The results from an inferior turbinate reduction will settle a month after surgery. Patients will notice normal breathing, sleeping and sinus functions after the swelling and bruising subside.
A turbinectomy improves the internal function of the nose. However, it may slightly slim the nose if a lot of swollen turbinates are reduced. Patients wanting to significantly improve the outward appearance of their nose should consider rhinoplasty.
Related Procedures