Turbinates, small structures within the nose, can become swollen in a condition known as turbinate hypertrophy, which leads to sleep apnea, nosebleeds, chronic sinus infections, breathing problems, and more. Dr. Manish H. Shah, a board-certified plastic surgeon and nose surgery specialist in Denver, CO, is practiced in delicate inferior turbinate reduction surgery, also known as a turbinectomy, to decrease the size of the turbinates and reduce the resistance in the patient's airway.
Reviews
"My Muscle Wall Gave Way Giving my Abdomen an Unsightly Large Buldge - Denver, CO - I met Dr Shah in 2007 when he did a face lift for me. I was really happy with the results. When I found out no amount of diet and exercise would remedy the problem with my abdomen I contacted him. and even through I no longer live in Colorado, I knew he was the doctor I wanted to perform my surgery.I am a little over four weeks after surgery and I am thrilled with the results. I am 66 years old and healing well and now I have the tummy I have dreamed of having.Thank you Dr Shah I appreciate your skill and care!"
- D. /
RealSelf /
Sep 05, 2015
"I have been looking into a non-surgical nose job for over five years now, and I can firmly assure you that Dr. Shah is the doctor to go to. He is so kind, well-informed, and answered all of my questions thoroughly and made me feel super confident going into the procedure. He is one of the top rhinoplasty surgeons in Colorado and his results prove it! The process took less than 15 minutes and was virtually pain-free minus a few light, pinches. Immediately after, my mind was completely blown with how great my results were. Minus some light swelling and bruising, my nose was completely flat, hump-free, and my profile was straight and balanced. It is everything I could ask for and more and I could not be more thankful for Dr. Shah. On top of all of this, the procedure was EXTREMELY affordable. I do not believe any other aesthetic surgery center in Colorado can beat these prices while receiving the same high, quality that is ensured with Dr. Shah's practice. I had no idea that achieving these results could be so affordable, and I am so thankful I came across this center. There was also a discount for first time injectors which brought my overall price down even more. I am so happy with my results, how kind both Dr. Shah and his staff were, and I plan on returning every 8-12 months for touch-ups. Thank you so very much!"
- R. /
Google /
Nov 30, 2018
"Very happy with my results - I wanted to repair some damage from a previous broken nose and possibly tweak the shape a little. I consulted with another popular doctor first and was scared off the procedure and decided not to do it. But I had already paid the consultation fee for Dr. Shah so I went to see what he had to say. After my meeting with Dr. Shah, I was put at ease and ready to do it. He addressed all my concerns..."
- M. /
RealSelf /
Nov 16, 2018
"Excellent dr. He repaired my face after a botched surgery - I love dr. Shah, he fixed me and I feel and look pretty now because of him. He repaired the damage done from a previous plastic surgeon.He is hones, cost conscientious, sincere and genuinely cared about me and my results. He made me not rush into anything and made me see him after the right time for him to be able to repair anything without harm. At my initial consult, he spent over an..."
- S. /
RealSelf /
Oct 13, 2018
"Very Happy with the Results. - Dr Shah is an extremely informative ,( down to the cellular level !) and answered all of my questions. I had a lot of queries about the procedure and had been struggling with Rapid Hair loss. I underwent the prp and thermadome and am noticed amazing gradual results over the next few months just as predicted. I would recommend this for everyone."
- L.W. /
RealSelf /
Oct 09, 2018
Previous
Next
As a stand-alone procedure, a turbinectomy is performed as an outpatient procedure under general anesthesia. The incisions are placed inside the nose so that the surgeon can use an endoscope and other surgical techniques with accuracy and precision. After the underlying bone and turbinate are removed or reduced, the surgeon will close the incision with sutures. Some surgeons may also use radio frequency trimming (diathermy) to decrease the size of the turbinate.
For the first few days after surgery, patients will experience a bloody discharge, swelling and bruising. They should subside after 2-3 weeks, and a normal breathing pattern should begin to take effect. Patients also begin to breathe easier, sleep well and experience less sinus problems.
This blog gives you all the information you might want about the most difficult procedure in cosmetic surgery, written by Manish H. Shah, MD, FACS, a specialist in rhinoplasty, revision rhinoplasty, and ethnic rhinoplasty surgery located in Denver, Colorado.
View Blog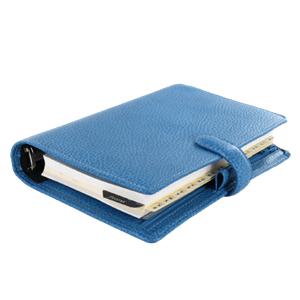 Plan Your Procedure
Recovery Time

2 - 3 Weeks

Procedure Recovery Location

Out-Patient
Contact Us
A turbinectomy's surgical technique will depend on the complexity of the patient's medical condition. The surgeon will be able to give a full assessment of the patient's nasal condition and determine the best surgical technique after the consultation exam.
The results from an inferior turbinate reduction will settle a month after surgery. Patients will notice normal breathing, sleeping and sinus functions after the swelling and bruising subside.
A turbinectomy improves the internal function of the nose. However, it may slightly slim the nose if a lot of swollen turbinates are reduced. Patients wanting to significantly improve the outward appearance of their nose should consider rhinoplasty.
Related Procedures