Septoplasty is a common nose surgery that corrects a deviated septum (the structure between the two nasal passages) to improve the patient's breathing. The septum, which is made of tissue and bone to support the airflow through the nose, can cause breathing issues during the day and at night (snoring and sleep apnea). Denver area board-certified plastic surgeon and nose surgery specialist, Dr. Manish H. Shah is experienced in performing delicate septoplasty surgeries that straighten the septum for relief from symptoms while maintaining the appearance of the nose.
Septoplasty Reviews
"I am so happy I chose Dr. Shah for my rhino/septoplasty. He is compassionate and thoughtful in his approach and explains the procedure very thoroughly. He wants the patient to be educated in his reasoning for what he does and make sure everyone is on the same page. He took the time to understand what I wanted in a final outcome, as well as being very realistic with the results and making sure my breathing was optimal after surgery. He answered every question I had pre and post-op, (and was available for any questions I had while recovering, which is rare to find). It has been one month post-op, and I could not be more thrilled with my nose. Although I am only one month out, my nose is already everything I wanted and so much more, and my breathing is better than ever. Dr. Shah is truly a miracle worker. I cannot wait to see how it continues to change throughout the next eleven months. Dr. Shah represents the very genuine and sincere side of healthcare that is so rare to find nowadays"
- L. /
Healthgrades /
Jun 26, 2019
"Amazing Rhinoplasty/Septoplasty Experience - Wyoming, WY I visited with Dr. Shah back in May for a consultation on rhinoplasty. This is something I've looked into for years and finally discovered a fantastic surgeon one state over from me. Upon meeting with Dr. Shah, I knew he would be the perfect surgeon to work on me. He has such an upbeat attitude and he's incredibly informative, so I booked an appointment with him for December when I would be on break from school. Fast forward to now, I had my surgery at the Renewal Center in Lone Tree, CO with Dr. Shah on the 23rd of December and let me tell you it went swimmingly. At my pre-op appointment just two weeks prior, he provided me with numerous supplements to help with the healing process, detailed instructions, medication for after, and answered more of my questions. On the day of my surgery, he again answered more of my questions and was very thorough about what he would be doing in surgery. His entire team that he worked with that day were also just as amazing. The surgery went quickly and exceedingly well. I return to Dr. Shah's office next week to remove the splints in my nostrils, the sutures, and splint over my nose. Currently, I have such minimal bruising I think in part due to some of the supplements he had me taking leading up to the surgery and now. He did have to preform an osteotomy on me, remove part of my septum to straighten it out, and configure the cartilage in my bulbous tip. I'm just in complete awe with how quickly the surgery went and how great I am feeling now. I know, too, that I may contact him with any questions or needs up until I see him next. All in all I am ecstatic to see what magic he's worked on my nose once I get the splints removed and in the coming months! I'll be happy to post numerous photos of the healing process as well. I would highly recommend Dr. Shah to my family and friends because I know he is not only a skillful surgeon but also a wonderfully upbeat doctor that is bound to make any patient comfortable."
- A.W. /
RealSelf /
Dec 24, 2016
Previous
Next
During septoplasty surgery, the deviated septum structure is reshaped through an incision made inside the nose. The surgeon will lift and separate the septum tissue to fully access the misaligned bone and cartilage. The surgeon will close the incision with sutures and place a splint inside the nose to align the septum as it heals. Some surgeons may use nose packing to help control bleeding.
As an outpatient procedure, septoplasty is performed in an accredited surgical facility under general anesthesia. The surgery typically takes between 1 and 2 hours. Recovery takes between 7 and 10 days. Patients should expect bruising and swelling under the eyes and around the nose immediately after the procedure. The final results will not set in for 3 months or longer after surgery.
Even though septoplasty is used to correct breathing problems, some patients undergo septoplasty to correct medical issues from a deviated septum. However, a loss of cartilage or bone and cartilage grafting can change the appearance of the nose. Highly skilled surgeons with experience in septoplasty knows the technique needed to make natural and subtle changes.
The most common cause of a deviated septum is birth trauma because most individuals are born with a deviated septum. As people age, the symptoms gradually worsen. Even though a majority of adults have a deviated septum, not everyone has severe symptoms that require surgery. Another common cause is trauma later in life.
Even though most ENT specialists are able to perform septoplasty, they do not have the skills to preserve the look and shape of the nose like plastic surgeons do. Patients should find a cosmetic surgeon that can perform both a septoplasty and rhinoplasty at the same time.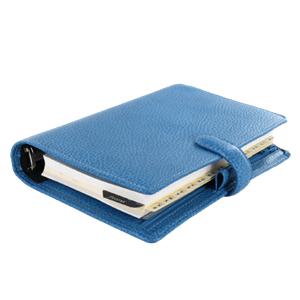 Plan Your Procedure
Recovery Time

7 - 10 Days

Average Procedure Time

1 - 2 Hours

Procedure Recovery Location

Out-Patient
Contact Us
This blog gives you all the information you might want about the most difficult procedure in cosmetic surgery, written by Manish H. Shah, MD, FACS, a specialist in rhinoplasty, revision rhinoplasty, and ethnic rhinoplasty surgery located in Denver, Colorado.
View Blog
Related Procedures