When anti-aging products aren't enough, a facelift or mini facelift can be just what the doctor ordered since this surgery produces a younger, more contoured face by removing fat and tightening facial muscles and skin. A facelift is an effective way to treat lines and wrinkles as well as droopy skin around the face and neck. If a patient doesn't require a drastic change in appearance, Denver facial plastic surgeon, Dr. Manish Shah, may suggest a mini facelift as an option. In either type, incisions are made in discreet places such as the hairline or the folds of the ears or face to reduce the effects of scarring. Most patients can expect to look between 5 and 10 years younger afterwards.
Facelift / Mini Facelift Reviews
"So Happy with the Results, Thank you Dr. Shah and Staff: I am no stranger to plastic surgeries, I come from family of 7 sisters and we all do what it takes to look younger, nobody?s work impressed me like Dr. Shah?s. Experienced, Professional ,committed to his work ,understandable , Patient, Gentle, Friendly, Pleasant , Generous with Angels hands that is Doctor Shah of Denver Colorado, I find Dr. Shah after other well knowing name plastic surgeon damaged my face, and what a discovery , Dr. Shah corrected all the damages other did to my face. I am so happy with the result and will never go any where else to look younger for the rest of my life. His magic work is not clich? but he customized your individual face need to look as close as could be to your decades ago look. Thank you Dr. Shah and may good protect and bless your miraculous hands and good heart. pre and during the operation, and his follow up which he never missed any advice or support, he is always there for his patients."
- Anonymous /
RateMDs /
Jul 23, 2015
"Two Sides Don't Match - Denver, CO - He was very convincing and a good sales person. Seemed knowledgeable - I just think he might not have taken enough time on the left side. - - After a divorce and the death of my Mother and feeling like the sky had fallen on my I saw the ad and checked into LSL with Dr. Shah. The shots were really painful - the person waiting for me heard me cry out more than once - but then I was numb and it seemed the procedure went okay. He didn't seem to take as long on the left side as on the right but it got done and I went home. After a year and a half my neck looks great and the right side of my face is contoured nicely but the left seems to have a slight bulge and my left ear lobe is different. I am still numb under my chin and I wondered about this stuff so went in for a consultation. I still don't feel like I got a good explanation. I followed the rules - I wanted to look like the people in the ads and I know your face is different on each side but I didn't have a bulge in my left cheek before. Maybe I should have tried to find the doctor who did the surgeries for the people in the ads."
- M. /
RealSelf /
Jan 27, 2014
"Such an Improvement! - Denver, CO - I read some of the "not worth it" comments...and most of them seemed to be because of the doctor. Dr. Shah was excellent; is a board certified surgeon, and has performed hundreds of these surgeries. I highly recommend him! - - I had my Lifestyle Lift in December 2010, and I am so glad I did! I had a turkey neck and the skin on my face was loose due to weight loss. Every time I looked in the mirror, all I could see was that turkey neck staring back at me along loose wrinkled skin on my face!My husband is actually the one who saw the advertisement for Lifestyle Lift on television. My initial consultation was very convincing; not only could the procedure fix my turkey neck, but it would fix the loose skin on my face! So, I opted for the laser surgery as well. Both were conducted on the same visit.My surgeon and his staff were all very professional, friendly, and excellent at helping me qualm my fears of the procedure. Although I wasn't "pretty" right after the surgery, it was worth a few days of "ugly" and worth every penny I paid!"
- K. /
RealSelf /
Mar 29, 2011
"56 Years Old Formerly Great Jawline and Neck Ruined by Jowly and Sagging Skin - Englewood, CO - Dr. Shah will give you as much time as you need to consult with you. He offers his cellphone number to call him any time of day with your concerns. His staff was a little...uncoordinated at times, but very nice. - - My mother offered to buy me a facelift for my 56th birthday. She is 85 and has had two. I look just like her and am aging the same way she did. I had been thinking about it for years, but came to the conclusion I could never afford it, what with two kids heading to college...I was a model in my twenties and thirties, so it was sad to resign myself to the course nature was taking on me, but I look pretty good for my age, so I thought I could accept it. But when my mom offered, I jumped at the chance and started looking for the right doc who would be affordable. My best friend lives in Denver, so I had a perfect place to recover in peace. So when a doctor I go to recommended Dr. Shah in south Denver, I was excited at the prospect. He is a really talented, highly credentialed and experienced surgeon with a friendly, hip personality. He did the work in his office with local anesthesia to keep the costs down, and the results are perfect! I just wanted to get rid of the lower sagginess and look like my former self before gravity and age took its toll. He fulfilled my wishes to perfection! I followed his regimen of vitamins and supplements to a tee, rested a lot and ate superfoods, and my recovery was super quick! In a week I looked good enough to go out for my birthday. Now, at three weeks, nobody would know I did it (except for how great I now look in any light)! The results look completely, 100% natural and I have regained my former beauty. I couldn't be happier. Dr. Shah is one of the best of the best, for a truly fair price!"
- K. /
RealSelf /
May 24, 2014
"66 Yrs Old; Did Not Want a Turkey Neck! - Denver, CO - Dr. Shah is very skilled with this procedure; performing over 300 surgeries' a year. - - Dr. Shah, with assistants Rebecca & Dominick were wonderful; very skilled & professional. The procedure & recovery were a lot more intense than I imagined however. Even though I was told there would be shots necessary to numb the areas for surgery, I was not prepared for the pain that the numerous shots caused nor the length of time it took to deaden the areas necessary before the surgery could begin. The first week of recovery was very difficult for me (and my husband). More than either of us anticipated. Not having a trusted partner available 24/7 should discourage anyone considering this type of surgery. I'm sure I couldn't have managed on my own the first week. I'm very appreciative of Dr. Shah's "Rapid Recovery Protocol". This five step program, which I followed faithfully 2 weeks prior & 4 weeks after surgery, helped expedite the healing process, along with reducing swelling & bruising. This "Natural" approach was very successful for me."
- C. /
RealSelf /
Nov 13, 2014
Previous
Next
Surgical Technique

@headingTag>
The technique used during a facelift is dependent on the patient's facial features and conditions. Most surgeons will always aim for the less invasive technique, but some patient cases are severe and will require internal tissues, fat and skin to be manipulated. Patients must also understand the procedure in detail, including the level of invasiveness, placement of incisions, what layers of tissues will be corrected, and what risks may be associated with the surgery before moving forward.
Skin-Only Facelift?

@headingTag>
Also referred to as the cutaneous facelift, this technique removes excess and loose skin to create a tightened look. The remaining skin is repositioned to lift sagging cheeks and jowls. It also improves the profile along the jaw line. With this facelift technique, the muscles or fat tissues are left untouched. As the treatment focuses on the skin only, recovery is quick. This is ideal for those who still have good tone muscle and distribution of fat, but find the skin losing elasticity in some areas.
Traditional Facelift (SMAS)

@headingTag>
SMAS is the superficial musculo-aponeurotic system, which is a muscle complex that is primarily active when it comes to facial expression. With normal wear-and-tear due to age, gravity and personal habits, muscle tissue loses its form and becomes displaced significantly for those over 50. This particular facelift is considered the standard when it comes to this cosmetic procedure. With lengthy incisions on the side of the face, from the temple to the lower hairline behind the ear, the skin will be peeled and lifted to reshape contours. If there is excess fat and skin, these will also be removed.
Deep Plane Lift

@headingTag>
For those who have severe cases of drooping and skin folds that are normal with aging and extensive sun exposure, a deep plane lift may be the best approach. This is especially true for those whose facial profiles need extensive reshaping on areas that typically have the volume and tight contours. This involves a highly specialized skill set and the plastic surgeon must be carefully selected as the nature of procedure has a high chance of damage to the facial nerves.
Mini Facelift

@headingTag>
Also called as a short-scar facelift because of the shorter incisions made, a mini lift is a quick treatment that corrects the middle and lower face. Many patients initially consider this technique, but this doesn't correct any severe issues and usually renders short-term results. Patients who undergo this procedure are most likely to also stage a full facelift as a final step to fully rejuvenate and reshape the face to its youthful curves.
In addition, Dr. Shah has revolutionized a procedure known as the Ultralift. It was designed to provide rapid recovery with less downtime but can still be performed as an outpatient surgery. A surgical ultrasound system is used to melt away fat as well as tighten the skin to reshape the face with more natural results. Even though it's a true surgical facelift, the "wind tunnel" look of a traditional facelift is avoided, resulting in a softer, more youthful appearance.
During/After Surgery

@headingTag>
All facelift procedures are performed in an accredited surgical facility with general anesthesia. Even though this is considered an outpatient procedure, there are some cases where the patient stays overnight for monitoring. It is normal to experience bruising and swelling after the surgery, and patients will feel as if their face is being pulled tight. This subsides within a couple of weeks. Optimal results will be evident after several months. It is important that activities are limited to help create a safe and quick healing.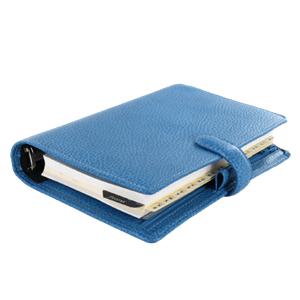 Plan Your Procedure
Recovery Time

2-4 weeks

Average Procedure Time

2-3 hours

Post-op Follow-up

1-4 weeks

Procedure Recovery Location

Out-Patient
Contact Us
Facelift FAQs

@headingTag>
Non-Invasive Techniques?

@headingTag>
Cosmetic surgery is constantly evolving and always finding ways to minimize the invasiveness of procedures. There are countless options that are considered less invasive than a facelift, including wrinkle relaxers such as BOTOX®, injectable fillers, microdermabrasion and chemical/laser peels. These alternatives aim to correct signs of aging such as wrinkles, as well flatten and soften folds and contours. The effects, while effective, are often short-term lasting about 6 months to a year. Although these procedures can be safely repeated, for some, a facelift may be a better, more permanent option.
Immediately following a facelift procedure, the patient will feel tightness and a pulling sensation. This is normal as the facial tissues, skin and muscle adjust to their new positions. It is important to choose a reputable plastic surgeon that has years of experience in facial cosmetic surgery. A doctor with experience in facial surgery will create natural, smooth results that will last for years to come.
Visible Scars?

@headingTag>
A tradional facelift requires a long cut from the temple to the lower hairline, but the scars will be well concealed within the hairline and natural creases on the face. With the lesser invasive techniques, the scars heal pretty well and will almost be completely invisible to the naked eye.
Anyone can consider a facelift as soon as evidence of aging starts taking a toll on the skin. Generally, patients who are age 50 to 70 consider a facelift. Personal habits and environmental conditions can impact the skin and there are patients who are only 40 that are also good candidates for a facelift.
Related Procedures