Permanent tired-looking or droopy eyes can age a person so eyelid surgery, or blepharoplasty, may help them look and feel younger by surgically removing excessive fat, skin, and muscle in the eye area. These issues can be caused by aging which can result in less volume in the upper eyelid over the years, which can be corrected with an upper blepharoplasty. In other cases, the eyelid can take on a droopy look due to a collection of extra skin or tissue, which is treated with a lower blepharoplasty. Denver plastic surgeon, Dr. Manish Shah, will carefully make incisions on the outside of the eyelid and/or inside the lid to remove extraneous skin, depending on the patient's particular case. The result of the surgery is more alert eyes which gives a younger, softer, and more refreshed appearance.
Eyelid Surgery Reviews
"I Still Have Hanging Skin -Denver, CO - Dr. Shaw is a very talented doctor but I think he should have been a little more aggressive on the skin removal of my upper eye lids so I wouldn't have had to decide to go thru it again or just leave it the way it is. I guess I will just live with it."
- C. /
RealSelf /
Jul 30, 2013
"So Happy with the Results, Thank you Dr. Shah and Staff: I am no stranger to plastic surgeries, I come from family of 7 sisters and we all do what it takes to look younger, nobody?s work impressed me like Dr. Shah?s. Experienced, Professional ,committed to his work ,understandable , Patient, Gentle, Friendly, Pleasant , Generous with Angels hands that is Doctor Shah of Denver Colorado, I find Dr. Shah after other well knowing name plastic surgeon damaged my face, and what a discovery , Dr. Shah corrected all the damages other did to my face. I am so happy with the result and will never go any where else to look younger for the rest of my life. His magic work is not clich? but he customized your individual face need to look as close as could be to your decades ago look. Thank you Dr. Shah and may good protect and bless your miraculous hands and good heart. pre and during the operation, and his follow up which he never missed any advice or support, he is always there for his patients."
- Anonymous /
RateMDs /
Jul 23, 2015
"59 Years Old Female, Needed Multiple Correction Procedures on my Face - Denver, CO - One of the best you can find in this field, and I am no stranger to plastic surgeries, I come from family of 7 sisters and we all do what it takes to look younger, nobody's work impressed me like Dr. Shah's.Professional and committed to his work, understandable pre and during the operation, and his follow up which he never leaves out any advice or support, he is always there for his patients."
- F. /
RealSelf /
Jul 23, 2015
"Fabulous Experience with Dr. Shah in Denver - First off I am one-month post op and am over the moon happy with the results. I had neck lift with lipo and lower eyelids by Dr. Shah. My only regret is that I didn't have this done sooner. Now let me go back to the beginning. I had consults with four top plastic surgeons and Dr. Shah stood out. He is very personable and took his time during the consult to listen to me and make helpful recommendations regardless of which doctor I eventually chose. And to top it off, I got a personal hand written note from Dr. Shah in the mail a few days later wishing me well on my search and to let him know if I have any further questions. Finally, his website (drmanishshah.com) is very informative and I would highly recommend it for anyone doing research for plastic surgery. Dr. Shah's office and staff are a boutique experience. It is very private and the staff feels like family. Dr. Shah has a certified surgical operating room in his office where I had my procedure under local anesthesia. Which does lower the cost vs. doctors who only operate out of hospital or surgical center. Dr. Shah is partnered with a local surgical center and performs procedures there as well. At the pre-op appointment I was given very helpful information and products to use pre and post-op to speed my recovery. My surgery went very well. Rebecca, Dr. Shah's surgical assistant is wonderful and was able to calm my nerves prior to the start of the surgery. Dr. Shah as a standard practice provided me his personal cell phone number to call if I had questions or concerns after hours. Both Dr. Shah and Rebecca called me that first weekend to check on me. Post-op care from the doctor and his staff has been a continuation of the excellence of the entire experience. Now for the cliff notes version: Bravo. A+. I highly recommend Dr. Shah."
- O. /
RealSelf /
Aug 11, 2016
"My experiences with Dr. Shah date back to 2004 in New York City when I was lucky to select him to do a face lift. It was a beautiful job as I looked like myself only better. I then traveled to Denver two more times for liposuction on my flanks and replacement of my breast implants. Yesterday I had Dr. Shah do a temporal brow lift and cheek implants. The most interesting thing about this experience is that it was done as an office procedure in his facility. It was done without general anesthetic"
- J.A. /
Other /
Dec 31, 2015
Previous
Next
The procedure may either be performed on the upper eyelid only or the lower lid, or both. There will be a difference in approaches when it comes to the upper and lower eyelids but the method is similar; removing any loose skin or tissue, and extracting or repositioning the fat deposit. There will also be separate incisions spots. It is important to understand that this will not help with other cosmetic issues such as crow's feet, wrinkles or dark circles. The results of an eyelid surgery are fairly isolated within the upper and lower lid section only. There are other procedures that can be combined, for example the use of BOTOX®, to create a maximized outcome.
The most common problem with the upper eyelid is excess skin that droops and hangs over the eyes. Not only does this look unappealing, but it can also obstruct vision for a patient. The doctor will create an incision along the natural fold of the eyelid and extract any excess fat and tissue to remove any bulges. Once done, excess skin will also be trimmed and the cut will be closed with fine sutures. There are cases when fat tissues are only repositioned instead of excised.
There are two options for incisions when it comes to lower eyelid surgery. This treatment will improve any appearance of bulging and sagging below the eye. Incisions may be made just slightly below the lash line and excess fat, tissue or skin will be excised. If the skin has retained good elasticity, a transconjunctival incision may be a better option as the cut is made inside the lower eyelid, which effectively makes any resulting scar concealed. A lower lid lift does not necessarily improve the dark circles that may occur under the eyes. The surgeon may recommend combining a lower blepharoplasty with another procedure such as a chemical peel or an injectable filler.
Eyelid surgery is performed with general anesthesia. If the procedure involves both upper and lower eyelids, the plastic surgeon will typically manage the upper eyelid first. On average, it takes 1-2 hours to complete the operation. The patient will be sent home for recovery. For the first few days, there will be swelling and discoloration around the area. It is advised that the head is elevated for the first few days. Pain medications and antibiotics will be prescribed to manage the initial discomfort. Strenuous activities must also be restricted.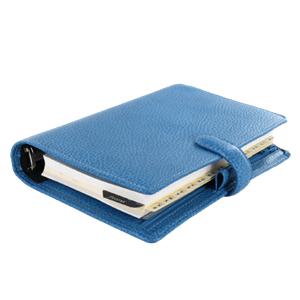 Plan Your Procedure
Recovery Time

1-2 weeks

Average Procedure Time

1-3 hours

Post-op Follow-up

1-4 weeks

Procedure Recovery Location

Out-Patient
Contact Us
Eyelid surgery, whether upper or lower, generally does not cause visible scarring. This is because the surgeon takes great care to ensure that the incisions are made within the natural lines and folds of the eyes. Once the surgical healing has passed, the incisions will not be noticeable even to the naked eye.
Wrinkles and Crow's Feet?
Crow's feet and forehead wrinkles are better treated with procedures such as a facelift, browlift or a cheek lift as the results of the eyelid surgery are confined to the eyelids only. Eyelid surgery can also be combined with a nonsurgical procedure such as BOTOX, which combats wrinkles on the forehead and around the eyes. An injectable filler can also be effective because it adds volume to hollow areas for a softer, smoother appearance.
Post-Surgery Complications?
Complications and irritations after surgery are rare. Patients must strictly adhere to care instructions prescribed by the surgeon to minimize any risks of infection as the eyes can be sensitive after surgery. Patients must always take precaution of protecting the eyes from the sun and wind during the first few weeks of recovery.
Blepharoplasty not only corrects a cosmetic issue, but a functional one as well. Many patients with excess hanging skin on their upper eyelid are able to regain normal vision after surgery. For many, simply applying makeup without maneuvering around the excess skin is refreshing in and of itself.
Related Procedures