Over the years, a person's face can take on a perpetual tired, sad or angry look because of a drooping forehead or an abundance of creases which can be remedied by a brow lift (also known as a forehead lift), which tightens the skin in this area. Dr. Manish Shah, a Denver plastic surgeon, can deploy one of two methods. He can perform a traditional, more invasive technique or use the endoscopic technique which is less invasive. Regardless of the method, lines are first smoothed by manipulating the muscles over the eyes and then eyebrows are lifted into a higher position. A rejuvenated, younger look is the result. Dr. Shah can combine the brow lift with surgeries such as a facelift for maximum results.
Brow Lift Reviews
"I Got Really Lucky with my Choice of Dr. Shah - Denver, CO - M history with Dr. Shah goes back to 2004 when he did a complete face lift. He made me look like a better version of myself. The following 3 years found me in Denver twice for liposuction on my flanks and replacement of my breast implants. In all cases I found Dr. Shah to be a thorough and sensitive surgeon.Yesterday I had a temporal brow lift and cheek implants. The most interesting part was it was done as an office procedure with no general anesthetic. I felt no pain and I was awake all the time. The placement of the implants in my cheeks was no worse than stretching my lips as the dentist does to fill a tooth. I was amazed at how easy it was and by the way, I look terrific. I would recommend Dr. Shah to anyone. He is definitely an artist."
- M. /
RealSelf /
Dec 30, 2015
"My experiences with Dr. Shah date back to 2004 in New York City when I was lucky to select him to do a face lift. It was a beautiful job as I looked like myself only better. I then traveled to Denver two more times for liposuction on my flanks and replacement of my breast implants. Yesterday I had Dr. Shah do a temporal brow lift and cheek implants. The most interesting thing about this experience is that it was done as an office procedure in his facility. It was done without general anesthetic"
- J.A. /
Healthgrades /
Feb 24, 2016
"Turning 60 Years Old This Year! Age is Nothing but a Thing! - Denver, CO - I appreciate Dr Shah after being recommended by a dear friend. Dr Shah explained everything ( pros/cons ) about my procedure. I was given two estimatesFor my procedure and had my endless number of questions answered by himAnd his staff ( awesome). I had many scars from aging, poor skin care, and lifestyleChoices. Dr Shah was honest, and humorous ( ask him about Red Noses for charity) about what the results could be and my expectations. My doctor was explicit about care pre and post surgery, I am happyAs I approach my ninety day post surgery date, and recommend Dr Shah to patients and their choices. - - Honesty, I am extremely happy with my brow lift, eye lid surgery, and laser of my face. After interviewing many doctors and clinics I chose Dr. Shah for my surgery. Being ex military and working in hospitals my career, I prolicficly am happy for the professionalism, humor, and kindness of Dr Shah and his staff for answering my endless array of questions tirelessly. I celebrate my sixty years of life this year and after a second career with criminology and forensics I decided to do something wonderful for myself as I return to my active lifestyle of fly fishing, baseball games,Yoga, walking my Lab for hours weekly, and dancing. I chose this surgery with absolutely no regrets! Dr Shah cares about the healing aspects for his patients and called a day after surgery and saw me four days post op????... Very impressive ! I highly recommend Dr Shah and I pass on .... Enjoy every day the rest of your life!"
- V. /
RealSelf /
Jun 28, 2016
"Brow Lift, Plastic Surgery Review - Denver, CO - Dr. Shah is incredibly knowledgeable, thorough, and thoughtful. I have recommended him to others and will continue to recommend him. He is honest in his assessment, encourages questions, and does not assumes that surgery is always the best option. He is one of the few Doctors I have ever had, who gave me his personal cell phone number so that I could communicate directly with him when you have questions and concerns (he does this for all patients). In fact, because I could communicate with him, I asked him questions after an emergency orthopedic surgery I had because my surgeon was never available to talk to and when he did, never answered my questions thoroughly. I cannot say enough good things about Dr. Shah. He's not only one of my Favorite docs, he's also one of my favorite human beings. I have to say, I also feel the same way about his staff! - - I found Dr. Shah after I saw a friend and noticed how great she looked. She told me about Dr. Shah. At that time, I had not thought about plastic surgery. Fast Forward 10 years. I remembered how highly she thought of Her Doctor so I reached out to her. She still looked (and looks) fabulous. I went to see Doctor Shah just to ask questions. There was no pressure, just education. He is a fabulous teacher, amazing surgeon, and very kind man. Several years later, I am still very pleased with my results and ongoing relationship with Dr. Shah as I occasionally go in for Javiderm filler treatments to freshen things up. I would recommend Dr. Shah to anyone considering plastic surgery."
- N. /
RealSelf /
Jan 05, 2017
"Brenda, I want to say you are awesome. You are vital to work here. Your nice attitude exudes joy to patients. You can do anything you want. Remember! DV"
- DV /
Office Visit /
Feb 19, 2016
Previous
Next
Surgical Technique

@headingTag>
The incision techniques used during a brow lift procedure depend on the severity of sagging, the skin condition and the hairline location. There are classic incisions, which may be located on the upper eyelid, or a coronal incision, which runs from ear to ear underneath the patient's hair. A less invasive treatment is possible with an endoscopic brow lift.
Eyebrow Incision

@headingTag>
This surgical technique places the incision along the natural upper eyelid crease or the brow's hairline. The focus is to trim away excess skin and tighten the remaining skin and underlying tissues to create a rejuvenated facial appearance. The weak tissues will be reattached to the brow bone by sutures or attached with temporary tiny hooks placed internally where the muscles will cling and heal into a new position. This treatment doesn't simultaneously resolve any issues of wrinkles on the upper forehead.
Coronal Brow Lift

@headingTag>
An incision that hides the scar within the hair area is the coronal brow lift. The cut is made from one ear to the other, running along a few inches above the patient's hairline. The eyebrows are then repositioned to correct the tired, aging appearance by pulling the muscles up. With this technique, the hairline is also positioned higher. The results are typically subtle, just enough to stretch the droopy eyelids, but not lifted too severely, which would result in a shocked, wide-eyed look.
Endoscopic Brow Lift

@headingTag>
The use of endoscopes gives way to less invasive treatments. During an endoscopy procedure, several small incisions, no longer than an inch, are made close to the hairline. A tiny camera at the end of a thin tube will be inserted to allow the surgeon to operate via a monitor. Other tubes are inserted that will perform the necessary surgical steps to correct the cosmetic problem. Sutures are placed underneath the skin to help lessen the scars. The healing from this technique is quicker compared to the classic brow lifts.
During/After Surgery

@headingTag>
A brow lift is performed under general anesthesia at an accredited surgical facility. It can last between 1 to 2 hours. Patients are sent home after surgery and advised to limit movement for up to 2 days. There will be some bruising and swelling that may be present on other areas of the face, such as the cheeks. Patients will be able to go back to a normal routine within a week. Strenuous activities must be avoided as it may affect healing. It is quite normal to feel as though the face is out of symmetry, but within 3-6 months, patients will see the optimized results, and look and feel younger with a rejuvenated outcome.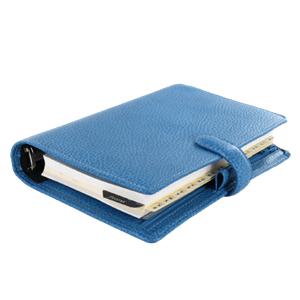 Plan Your Procedure
Recovery Time

1-2 weeks

Average Procedure Time

1-2 hours

Post-op Follow-up

1-4 weeks

Procedure Recovery Location

Out-Patient
Contact Us
Brow Lift FAQs

@headingTag>
Facelift vs Brow Lift?

@headingTag>
The plastic surgeon will initially evaluate the problem areas on the face and recommend the best approach. A brow lift enhancement is confined within the upper area of the face while a facelift also improves the appearance of the lower area of the face including the chin and the cheeks. Depending on the severity of the wrinkles and the sagging, a full facelift may be a better approach.
Natural Looks?

@headingTag>
The ultimate aim for a brow lift procedure is to give the face an appearance that is fresh and youthful. With this surgery, the plastic surgeon is an expert who ensures that results are subtle enough so that it doesn't look surgically treated. An experienced facial surgeon will have a thorough understanding of the internal structure of the face and will create results that are natural and prevent a wide-eyed or hyper-alert look.
Is Botox A Better Option?

@headingTag>
BOTOX is a nonsurgical cosmetic treatment that targets forehead wrinkles. While it does an exceptional job of smoothing out lines and wrinkles on the forehad and around the eyes, it does not correct drooping of the skin folds around the eyes. Depending on the patient's case, BOTOX is worth trying initially to see if this treatment satisfies the patient's aesthetic goals. If BOTOX does little to the cosmetic issue, then a brow lift may be considered. Many patients benefit from a combination approach using surgery and BOTOX to attain the desired outcome.
Visible Scarring?

@headingTag>
Because the incisions are made in areas that can act as concealer, often the hair or natural crease of the face, scarring is generally not obvious. The doctor will make sure that the incisions are carefully placed to minimize the effects of scarring.
Related Procedures