Butt augmentation involves placing a silicone implant into the buttocks to enhance and achieve fuller curves with a more rounded, voluminous butt. While there are several options for butt enhancement, butt implants offer the most dramatic results. Denver plastic surgeon, Dr. Manish Shah, recommends this surgery for patients who desire a fuller bottom but are thinner and have little body fat to transfer for fat injections. Dr. Shah also suggests that patients be either at or near their ideal weight for the best possible outcome. This procedure is generally considered safe and provides permanent results with a natural look and feel. Dr. Shah is Denver's busiest butt implant surgeon!
Reviews
"My Muscle Wall Gave Way Giving my Abdomen an Unsightly Large Buldge - Denver, CO - I met Dr Shah in 2007 when he did a face lift for me. I was really happy with the results. When I found out no amount of diet and exercise would remedy the problem with my abdomen I contacted him. and even through I no longer live in Colorado, I knew he was the doctor I wanted to perform my surgery.I am a little over four weeks after surgery and I am thrilled with the results. I am 66 years old and healing well and now I have the tummy I have dreamed of having.Thank you Dr Shah I appreciate your skill and care!"
- D. /
RealSelf /
Sep 05, 2015
"I have been a patient of Dr Shah for a few years now and have always been impressed with his warm manner and expertise. He is quite willing to listen and has very helpful ideas. My procedures turned out so well, nobody could tell I had work done, just get so many compliments on my appearance!"
- M. /
Healthgrades /
May 11, 2017
"I highly recommend Shah Aesthetic Surgery. Dr. Shah and his team are extremely knowledgable and professional. I wanted to remove fine lines around my mouth and forehead and he recommended this treatment which is all natural and uses your stem cells...PRP- rich protein plasma Mircroneedling/"Vampire Facial". I saw an amazing results after the procedures. Dr. Shah is great at listening to you and implementing a treatment that best suits your individual needs. He is always very detailed as he explains the various treatments and what the outcome will be. I will certainly continue to go to Shah for all of my future aesthetic treatments."
- R.A. /
Google /
May 10, 2017
"Awesome surgeon! - My procedure went so well, and Dr. Shah made it so easy. I was very anxious about looking natural. Dr. Shah understood exactly what I needed to fix my grandma jowls, and now I look Ten years younger! He and the girls in the office were so nice and fun, they made it a very positive experience."
- Anonymous /
Vitals /
May 09, 2017
"A friend of mine who is aging beautifully and gracefully in her 60's referred me to Dr. Shah after I noticed how natural her filler looked under her eyes. She said I needed to see him and that he's such a quality person, as well as a talented surgeon. She was absolutely right! From the moment I stepped into his office and met his staff to the moment he met with me for my initial consultation, I felt right at home. I'm in a career where I'm on camera quite a bit, and I have a very small chin. Though I take excellent care of my skin and health, as I've grown older (I'm in my late 40's) my face has started to jowl. The lack of chin wasn't helping matters much. Dr. Shah recommended a chin implant and chose the very best size for me. No one would know that I have one, but I'm pleased with my more attractive profile, less jowling and just a much more balanced symmetry to my face. I feel prettier, and people pay attention to what I have to say even more now that the bone structure around my mouth is more defined. We also did treatments to firm beneath my chin, which has helped define my jawline a bit more from the profile. That worked great, too! Currently, I'm enjoying doing microneedling to increase collagen and will do a little mini lift to firm up the jowls a tad more in a few months. I don't look "done". He's a very real person, so the work he's done for me is subtle and natural looking. Pretty. I am so thankful to have the wonderful Dr. Shah and his supportive, friendly staff in my life!"
- L.H. /
Google /
May 01, 2017
Previous
Next
Surgical Technique

@headingTag>
During the initial consultation, the body will be evaluated to determine if the patient is a better candidate for a fat transfer or implants. For those who are thin with low fat volume, an implant will be advised. During this process, the buttock is fitted with a soft silicone implant on top of the bone area, and under the muscle. We will discuss the type of implants during the consultation before any decision is made. The decision for the shape and size of the gluteal implants is made based on the individual desires and the general body type of the patient. For those who are wondering how implants will look and feel, the technology advancement of today produces implants that are natural and safe for long-term use.
During/After Surgery

@headingTag>
Recovery from a butt augmentation procedure where implants were used generally has a 2-3 week recovery period. Swelling and bruising is commong but this will only last for a few days. During this period, the patient must avoid putting weight on the buttocks. When sitting or lying down, the weight must be on the thighs or abdomen until the buttocks are fully recovered. The scarring will be mostly concealed as the incision is usually positioned in between the buttock cheeks. The patient will be able to go back to a normal routine after 1-2 weeks, and exercises may be resumed after 6 weeks.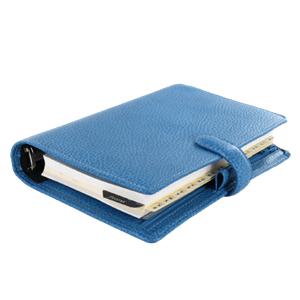 Plan Your Procedure
Recovery Time

6 weeks

Average Procedure Time

2-3 hours

Post-op Follow-up

1-6 weeks

Procedure Recovery Location

Out-Patient
Contact Us
Butt Augmentation FAQs

@headingTag>
The quality of the implants used and the expertise of the surgeon are very important factors when it comes to the aesthetic satisfaction after the procedure. The implants should look and feel natural especially after the swelling subsides. When done correctly, your buttocks will look as natural as someone who spent weeks at the gym.
Natural or Synthetic?

@headingTag>
This will depend on the patient's body and personal goals. Natural method of fat transfers is advised if the patient has enough fat deposits that can be grafted and reinstated in a deflated butt. However, if the patient is thin, an implant is recommended as there may not be enough fat to transfer. It is also important to note that fat transfers do not last forever, and eventually the body will reabsorb some of the fat. An implant offers a permanent solution. The pros and cons of both techniques must be discussed in detail so that the best decision can be made to meet the patient's overall goals.
What About Sitting?

@headingTag>
In the first couple of weeks after surgery, the patient must not put any weight on the buttocks and should place the weight on the thighs instead. Once the pain and swelling subside, the patient will be able to sit and go back to their normal routine. A soft pillow in the first several months will help ease some pressure. The implants are placed on the upper part of the buttocks and so patients must not be anxious if they are sitting on the implants. Over time, the implants will take on a natural look and feel.
Any significant weight gain after a cosmetic buttocks surgery may compromise the surgical results. This is a concern especially after a butt augmentation because fats are deposited in the buttocks area first, which will affect the shape and contour the surgery already achieved. It is best to maintain a healthy lifestyle with good diet and regular exercise to ensure the long-term effect of this procedure.
Related Procedures