Butt augmentation involves placing a silicone implant into the buttocks to enhance and achieve fuller curves with a more rounded, voluminous butt. While there are several options for butt enhancement, butt implants offer the most dramatic results. Denver plastic surgeon, Dr. Manish Shah, recommends this surgery for patients who desire a fuller bottom but are thinner and have little body fat to transfer for fat injections. Dr. Shah also suggests that patients be either at or near their ideal weight for the best possible outcome. This procedure is generally considered safe and provides permanent results with a natural look and feel. Dr. Shah is Denver's busiest butt implant surgeon!
Reviews
"My Muscle Wall Gave Way Giving my Abdomen an Unsightly Large Buldge - Denver, CO - I met Dr Shah in 2007 when he did a face lift for me. I was really happy with the results. When I found out no amount of diet and exercise would remedy the problem with my abdomen I contacted him. and even through I no longer live in Colorado, I knew he was the doctor I wanted to perform my surgery.I am a little over four weeks after surgery and I am thrilled with the results. I am 66 years old and healing well and now I have the tummy I have dreamed of having.Thank you Dr Shah I appreciate your skill and care!"
- D. /
RealSelf /
Sep 05, 2015
"I had a great experiance the Dr. Shah - I had a great experience with Dr. Shah and his staff. I had upper eyelid surgery (Blepharoplasty) and was initially very apprehensive. Being a man I felt uncomfortable with the idea of having this procedure performed. Dr. Shah and his assistants answered all of my questions, addressed my concerns and made me feel at ease. They were all professional throughout the entire process. I am extremely..."
- S. /
RealSelf /
Nov 13, 2017
"Just had my follow up appointment today. I got liposuction from my stomach and flanks with a fat transfer to my hips. I look so attractive, and more importantly.. I feel pretty. I thought about getting this surgery for three years and spent a lot of time researching doctors as well as the procedure. I would work out and watch what I eat. No matter what I did, I felt unproportionate and unattractive. Here is my advice:1. Dr. Shah is a kind, funny, and talented doctor. I've always felt safe and comfortable with him. He is also very attractive, but extremely professional. He wants you to be happy and does a great job. Choose him. 2. If you really want a surgery because you are genuinely self conscious about something, go for it. Do not listen to friends and family who are not supportive. It is your body and you are the one who has to live in it. No one in my family supported me. I did it anyway. The results are so natural that no one knows... and doing it was the best decision for me. "Yolo." 3. Be realistic. I am naturally tiny and had to gain weight for this procedure. Even then, I didn't have a lot of fat to work with. Results vary based on what you have to work with in the first place. They also vary based on your health and diet.4. Be prepared. Surgery is not a magic wand. You must take care of your body before surgery. This means eating well, not drinking, and definitely not smoking. Recovery takes time (months)...there will be bruising (not too much thanks to my Dr!) and discomfort. You do need a support system as you will need help in the first stages of recovery. It is intense. It is no joke. 5. Be patient. And don't obsess.. you won't have the final results until months down the road. 6. Take care of yourself. Part of recovery and maintaining the best results is self care. Eat the recommended foods and when approved, take care of your body and go to the gym. And if you can, continue to avoid bad habits like smoking... I quit smoking cigarettes for this surgery and I haven't touched one since! Hope this helps."
- A.O. /
Google /
Nov 13, 2017
"Dr. Shah performed an upper blepharoplasty and brow lift for me 6 week ago and I could not be happier! As a 67 year old woman I was fearful of having that "deer in the headlights look" but the results are totally natural and I am thrilled. Dr. Shah and his entire staff were very knowledgable, answered all my questions and put me totally at ease. The entire experience was 5+ stars!"
- P.T. /
Google /
Nov 06, 2017
"Two weeks ago Dr. Shaw removed excessive tissue under my chin and upper neck. Every detail from initial interview to post procedure review was professional and comprehensive. The incision has already healed to the point that it's hardly noticeable. I highly recommend Dr Shaw and his staff without reservation."
- J.T. /
Google /
Nov 06, 2017
Previous
Next
During the initial consultation, the body will be evaluated to determine if the patient is a better candidate for a fat transfer or implants. For those who are thin with low fat volume, an implant will be advised. During this process, the buttock is fitted with a soft silicone implant on top of the bone area, and under the muscle. We will discuss the type of implants during the consultation before any decision is made. The decision for the shape and size of the gluteal implants is made based on the individual desires and the general body type of the patient. For those who are wondering how implants will look and feel, the technology advancement of today produces implants that are natural and safe for long-term use.
Recovery from a butt augmentation procedure where implants were used generally has a 2-3 week recovery period. Swelling and bruising is commong but this will only last for a few days. During this period, the patient must avoid putting weight on the buttocks. When sitting or lying down, the weight must be on the thighs or abdomen until the buttocks are fully recovered. The scarring will be mostly concealed as the incision is usually positioned in between the buttock cheeks. The patient will be able to go back to a normal routine after 1-2 weeks, and exercises may be resumed after 6 weeks.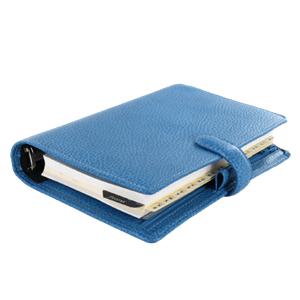 Plan Your Procedure
Recovery Time

6 weeks

Average Procedure Time

2-3 hours

Post-op Follow-up

1-6 weeks

Procedure Recovery Location

Out-Patient
Contact Us
The quality of the implants used and the expertise of the surgeon are very important factors when it comes to the aesthetic satisfaction after the procedure. The implants should look and feel natural especially after the swelling subsides. When done correctly, your buttocks will look as natural as someone who spent weeks at the gym.
This will depend on the patient's body and personal goals. Natural method of fat transfers is advised if the patient has enough fat deposits that can be grafted and reinstated in a deflated butt. However, if the patient is thin, an implant is recommended as there may not be enough fat to transfer. It is also important to note that fat transfers do not last forever, and eventually the body will reabsorb some of the fat. An implant offers a permanent solution. The pros and cons of both techniques must be discussed in detail so that the best decision can be made to meet the patient's overall goals.
In the first couple of weeks after surgery, the patient must not put any weight on the buttocks and should place the weight on the thighs instead. Once the pain and swelling subside, the patient will be able to sit and go back to their normal routine. A soft pillow in the first several months will help ease some pressure. The implants are placed on the upper part of the buttocks and so patients must not be anxious if they are sitting on the implants. Over time, the implants will take on a natural look and feel.
Any significant weight gain after a cosmetic buttocks surgery may compromise the surgical results. This is a concern especially after a butt augmentation because fats are deposited in the buttocks area first, which will affect the shape and contour the surgery already achieved. It is best to maintain a healthy lifestyle with good diet and regular exercise to ensure the long-term effect of this procedure.
Related Procedures