Sculptra is an injectable dermal filler used to restore fullness and reduce the appearance of wrinkles and lines in the face. Unlike some other fillers that are made with hyaluronic acid, Sculptra is approved by the Food and Drug Administration (FDA) and formulated with poly-L-lactic acid that allows for the production of collagen and a tighter and toner mid-facial region. Plastic surgeon Dr. Manish Shah and the staff at Shah Aesthetic Surgery now offer Sculptra to the men and women of the Denver, CO area.
Reviews
"My Muscle Wall Gave Way Giving my Abdomen an Unsightly Large Buldge - Denver, CO - I met Dr Shah in 2007 when he did a face lift for me. I was really happy with the results. When I found out no amount of diet and exercise would remedy the problem with my abdomen I contacted him. and even through I no longer live in Colorado, I knew he was the doctor I wanted to perform my surgery.I am a little over four weeks after surgery and I am thrilled with the results. I am 66 years old and healing well and now I have the tummy I have dreamed of having.Thank you Dr Shah I appreciate your skill and care!"
- D. /
RealSelf /
Sep 05, 2015
"Im so Glad I came to Dr. Shah to get my surgery ! He answered all my questions and gave me the results I was looking forward to always making sure that it all came out good! His staff are so sweet and always have a welcoming attitude !! If your thinking about getting any surgery done I would highly recommend Dr. Shah !"
- B. /
Google /
Feb 21, 2020
"Had my first surgery with Dr. Shah, his knowledge and expertise made me feel at ease, he has been amazing and the staff is very friendly and professional. I am extremely happy with the results. Highly recommended. Thank you Dr. Shah!!"
- R.F. /
Google /
Feb 04, 2020
"Great rhinoplasty results - I had a great experience. Dr shah was very considerate and thorough about the surgery and made the experience as comfortable as possible. I had a Rhinoseptoplasty operation and my results were fantastic. Still minor swelling one month post op but overall a great experience! Great doctor with a very competitive cost for procedure. Also the woman in the office are very helpful and caring! I rate this office 5 stars and recommend dr shah to the next patient!"
- O. /
RealSelf /
Feb 01, 2020
"I had my breast augmentation done in July && I could say best experience ever. Since day one Dr shah has been amazing including his staff really professional!! Not once did I experience pain && in less then a week I was back to work. Really happy with my results. I would highly recommend him."
- J.D. /
Google /
Jan 18, 2020
Previous
Next
Sculptra injections are for candidates with healthy immune systems that want to restore facial volume without having surgical implants. Sculptra may be a good option for those who want to correct shallow to deep nasolabial fold (sometimes called laugh or smile lines) deficiencies and other facial wrinkles. It's best to consult with Dr. Shah to assess your skin condition and go over treatment options.
Sculptra injections are administered in one of our comfortable procedure rooms. One of our trained physicians will sterilize, numb the skin with a local anesthetic or numbing gel, and mark the injection sites. The specially formulated filler is then injected into deep skin tissue at the marked sites. Typically, a patient requires a series of 3 – 4 Sculptra treatments at the Denver office of Shah Aesthetic Surgery over the period of a few months, but Dr. Shah will tailor the sessions for you.
After your Sculptra treatment, you may experience injection site swelling, tenderness, redness, pain, bruising, bleeding, itching, and sometimes lumps. These symptoms should resolve themselves naturally in about 3 – 5 days. You may be asked to apply cold packs to the swelling, apply a facial massage a few times a day to the treated area, and avoid sunlight and UV lamp exposure. Once the swelling disappears, the collagen stimulation process begins and facial change is noticeable. Results can be visible for up to two years.
Frequently Asked Questions
How much does Sculptra cost?
The cost of Sculptra injections can vary due to the amount that is needed for your specific treatment. Also, other treatments may be performed in conjunction with Sculptra, affecting the cost. All costs and procedures will be detailed in your consultation with Dr. Shah to go along with a carefully laid treatment plan that fits your budget.
How does Sculptra work?
Sculptra is formulated with poly-L-lactic acid (PLLA) to stimulate collagen, an important protein produced by the body. PLLA is the same substance used in dissolvable sutures, which stimulates collagen to heal cuts. As more collagen is produced, the skin becomes rejuvenated and fills out folds and wrinkles in the face.
Are Sculptra injections safe?
Most aesthetic injections are safe and Sculptra is no exception. Sculptra has been approved by the Food and Drug Administration (FDA) and has been deemed safe for over 20 years. There are common side effects, like slight pain, bruising, inflammation, and redness, but these go away in just a few days. If you ever experience any side effect from any of our treatments that lasts longer than usual or is abnormal, contact us immediately.
What is the best age to receive Sculptra?
Sculptra is beneficial for a number of different individuals who desire a healthy appearance to their face without the wrinkles. At Shah Aesthetic Surgery, we have patients ranging from their mid 20s to those in their late 50s. The important thing is that patients have a healthy immune system before undergoing this type of treatment.
How long do results last?
Results are noticeable after the swelling goes down, and due to the continued collagen production, results continue to appear over time. Most of Dr. Shah's patients receive multiple Sculptra treatments and usually continue to see results that can last up to two years.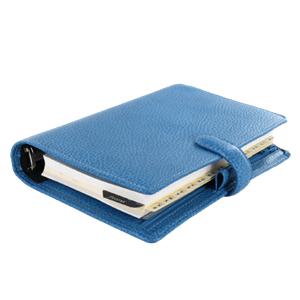 Sculptra aesthetic injections at Shah Aesthetic Surgery in Denver, CO are minimally invasive and works over time, gradually improving areas in your face without making it look like you had surgery. Plastic surgeon Dr. Manish Shah will sit down with you to go over your skin goals and any concerns you may have during your initial consultation. He will develop a custom treatment plan that works for you and your budget. Contact our Denver, CO office and schedule an appointment.