What is Melasma/Hyperpigmentation?
Melasma, also known as chloasma, happens when uneven patches of dark skin show up on the face or forearms. These tan or brown spots usually occur symmetrically around the forehead, cheeks, nose, or upper lip. The appearance of melasma sets it apart from other conditions that lead to dark patches on the skin. Melasma and hyperpigmentation are common conditions and are found more frequently in females. It can be caused by sun damage or by hormonal changes, such as pregnancy and menopause. Those with darker skin types are more inclined to melasma compared to those who have lighter complexions. Dr. Manish Shah and his aesthetic team treat melasma and hyperpigmentation regularly at Shah Aesthetic Surgery in Denver, CO where we provide a number of remedies that may help reduce the appearance of the cosmetic condition.
Reviews
"My Muscle Wall Gave Way Giving my Abdomen an Unsightly Large Buldge - Denver, CO - I met Dr Shah in 2007 when he did a face lift for me. I was really happy with the results. When I found out no amount of diet and exercise would remedy the problem with my abdomen I contacted him. and even through I no longer live in Colorado, I knew he was the doctor I wanted to perform my surgery.I am a little over four weeks after surgery and I am thrilled with the results. I am 66 years old and healing well and now I have the tummy I have dreamed of having.Thank you Dr Shah I appreciate your skill and care!"
- D. /
RealSelf /
Sep 05, 2015
"Im so Glad I came to Dr. Shah to get my surgery ! He answered all my questions and gave me the results I was looking forward to always making sure that it all came out good! His staff are so sweet and always have a welcoming attitude !! If your thinking about getting any surgery done I would highly recommend Dr. Shah !"
- B. /
Google /
Feb 21, 2020
"Had my first surgery with Dr. Shah, his knowledge and expertise made me feel at ease, he has been amazing and the staff is very friendly and professional. I am extremely happy with the results. Highly recommended. Thank you Dr. Shah!!"
- R.F. /
Google /
Feb 04, 2020
"Great rhinoplasty results - I had a great experience. Dr shah was very considerate and thorough about the surgery and made the experience as comfortable as possible. I had a Rhinoseptoplasty operation and my results were fantastic. Still minor swelling one month post op but overall a great experience! Great doctor with a very competitive cost for procedure. Also the woman in the office are very helpful and caring! I rate this office 5 stars and recommend dr shah to the next patient!"
- O. /
RealSelf /
Feb 01, 2020
"I had my breast augmentation done in July && I could say best experience ever. Since day one Dr shah has been amazing including his staff really professional!! Not once did I experience pain && in less then a week I was back to work. Really happy with my results. I would highly recommend him."
- J.D. /
Google /
Jan 18, 2020
Previous
Next
Causes of Melasma/Hyperpigmentation
The precise cause of melasma and hyperpigmentation remains unidentified. Experts feel that the dark spots in melasma could be triggered by various factors, including hormone fluctuations, family history of melasma, race, anti-seizure medications, and other medications that make the skin more susceptible to pigmentation after exposure to UV rays. Excess sunlight exposure is recognized as the main cause of melasma, especially in those with a genetic predisposition to this condition. Clinical studies have demonstrated that individuals typically develop melasma in the summer months when the sun is the most intense. In the winter, the hyperpigmentation tends to be less visible or lighter.
Melasma is recognized by discoloration or hyperpigmentation mostly in the facial areas. Three types of ordinary facial patterns have been recognized in individuals with melasma:
Centrofacial (center of the face) – hyperpigmentation amid the upper lip, nose, chin, forehead, and cheeks
Malar (cheekbones) – melasma patterns around the upper cheeks
Mandibular (jawbone) – hyperpigmentation along the jaw
There are several choices for treating melasma and hyperpigmentation. First, there are a variety of topical creams, gels, or lotions that can be prescribed to help encourage skin lightening. Second, there are skin care treatments, such as microneedling and chemical peels. Another option is intense pulsed light therapy or IPL. Unlike lasers that use intense, concentrated light, IPL is intense broadband light, meaning the recovery time is brief. Improvements generally last when the individual implements good sun protection and upkeep.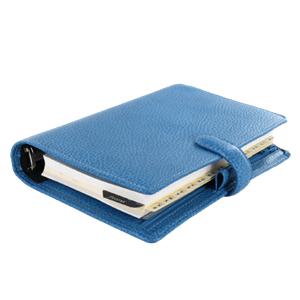 Get a Professional Diagnosis
If you are affected by melasma and hyperpigmentation and are fed up with attempting to cover it with cosmetics, or if you spend extra money on over-the-counter remedies that don't give you the outcome you would like, we invite you to contact Shah Aesthetic Surgery to schedule an appointment. Melasma needs a specialized diagnosis so the ideal treatment can be provided. If the incorrect remedy is applied, the skin may become worse. Dr. Shah can accurately diagnose and treat melasma and hyperpigmentation to supply you with a wonderful outcome.