This young woman wanted a face and body makeover*
Procedure Details
This 24 yo female from Denver wanted a face and body makeover. She consulted with Dr. Manish Shah to improve the look of her face, breasts, and arms. She underwent breast augmentation surgery with silicone implants, VASER liposuction of the upper posterior arms to improve their shape, open rhinoplasty surgery, and chin implant placement. She loves her results so far! She only wanted me to show her arm liposuction results to protect her identity.
More
Arm Liposuction Denver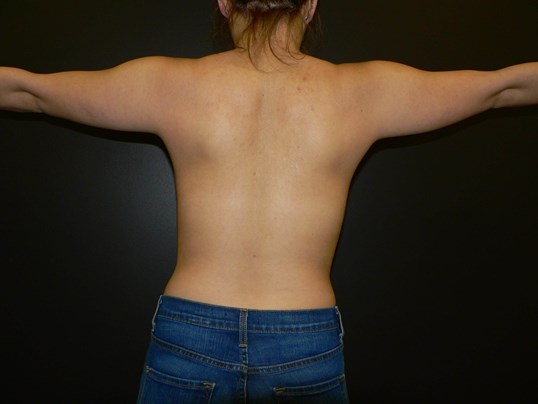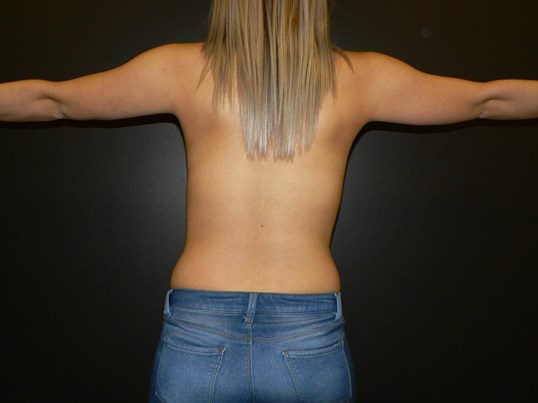 This 24 year old female wanted the fat removed from her upper arms. She had VASER liposuction of her upper arms. More
Face and Body Makeover Denver
This young woman from the Denver, Colorado area wanted to improve the look of her arms, breasts, nose, and chin. She consulted with Denver plastic surgeon Manish H. Shah, MD, FACS. After consulting with him and mulling over her options, she elected to undergo breast implant surgery, liposuction of the arms, open rhinoplasty for dorsal hump reduction and tip reshaping, and placement of a chin implant. She tolerated the procedure quite well and is very happy with her results so far. She only wanted her arm liposuction results shown to protect her identity.
Location