Board-certified plastic surgeon Dr. Manish Shah of Shah Aesthetic Surgery offers Venus Versa skin treatments for the face and body. With the Venus Versa system, Dr. Shah is able to treat a wide variety of conditions, including wrinkles, sun spots, freckles, lax skin, and redness caused by broken capillaries. It is also safe and effective for most skin types and is a great treatment for individuals who wish to improve the overall health of their skin. If you want to contour a specific area on your body without undergoing surgery or want to eliminate cosmetic imperfections, call our office in Denver, CO. We will be happy to sit down with you to talk more about the Venus Versa system and if it is right for you.
Reviews
"My Muscle Wall Gave Way Giving my Abdomen an Unsightly Large Buldge - Denver, CO - I met Dr Shah in 2007 when he did a face lift for me. I was really happy with the results. When I found out no amount of diet and exercise would remedy the problem with my abdomen I contacted him. and even through I no longer live in Colorado, I knew he was the doctor I wanted to perform my surgery.I am a little over four weeks after surgery and I am thrilled with the results. I am 66 years old and healing well and now I have the tummy I have dreamed of having.Thank you Dr Shah I appreciate your skill and care!"
- D. /
RealSelf /
Sep 05, 2015
"Excellent dr. He repaired my face after a botched surgery - I love dr. Shah, he fixed me and I feel and look pretty now because of him. He repaired the damage done from a previous plastic surgeon.He is hones, cost conscientious, sincere and genuinely cared about me and my results. He made me not rush into anything and made me see him after the right time for him to be able to repair anything without harm. At my initial consult, he spent over an..."
- S. /
RealSelf /
Oct 13, 2018
"Very Happy with the Results. - Dr Shah is an extremely informative ,( down to the cellular level !) and answered all of my questions. I had a lot of queries about the procedure and had been struggling with Rapid Hair loss. I underwent the prp and thermadome and am noticed amazing gradual results over the next few months just as predicted. I would recommend this for everyone."
- L.W. /
RealSelf /
Oct 09, 2018
"Amazing experience! - I came in for a consultation with Dr. Shah for a different issue and ended up speaking to Dr. Shah about skin care. I had horrible melasma and we discussed several treatment options. I was somewhat skeptical because I had tried so many different prescription and non-prescription treatments with minimal results. I had even tried laser, which did improve my acne scarring, however worsened my..."
- I. /
RealSelf /
Oct 08, 2018
"Yes....I have had quite a battle with the appearance of my nose. I was bit by a dog at the age of 2. This injury damaged me to where my nose never grew a bridge and my nostrils were uneven. I discovered Dr. Shah through a google search, scheduled an appointment, and from my first few minutes in his office I felt that I was in the right place. Not only is his staff polite, kind and attentive, Dr. Shah has a very calm and happy....yet focused personality. He saw the imperfections, that I saw and gave an extremely detailed lay out of what could be done to improve the appearance of this nose that had undermined my self esteem, for so long. Obviously, Dr. Shah is an expert, and if you were to see my before and after photos, you may even call him a magician. However, the things that up him over the top, for me, is that....Every moment with Dr. Shah and his staff, from my initial consultation to pre op, post op, bedside calls and follow up appointments have been nothing less than top notch, 5 Star patient care."
- T.R. /
Google /
Aug 26, 2018
Previous
Next
The Venus Versa system utilizes multi-polar radiofrequency energy to strategically target specific areas on the body without disrupting the surrounding healthy tissue. The heat that is emitted from the device is absorbed by the targeted tissue resulting in a more even skin tone, tighter contour, and improved cosmetic. The Venus Versa system can deliver up to nine different treatments. At Shah Aesthetic Surgery, we offer the following types of Venus Versa sessions:
RF Microneedling – Uses tiny needles and radiofrequency technology to treat the skin. Many patients elect to combine RF microneedling with their Venus Versa treatment to attain even more dramatic results.

RF Skin Tightening – Is performed to address lax skin for a tighter and more youthful contour. When paired with the Venus Versa system, patients are able to see noticeable results faster than traditional skin tightening treatments.

RF Body Contouring – This method is used on individuals who have specific problem areas on their body that have not responded to diet and exercise. The results lead to a slimmer and leaner shape.

IPL – Photorejuvenation is recommended for anyone who wishes to diminish the appearance of unsightly wrinkles, freckles, sun spots, or hyperpigmentation on their face. It is also an ideal treatment for men and women who want to refresh their overall complexion.
During/After The Procedure
The Venus Versa system is powered by cutting-edge technology that delivers RF energy to the designed area for dermal rejuvenation. The heat that is delivered to the treatment area is safely absorbed by the skin without harming the surrounding tissue. In addition, the device utilizes a real-time cooling system to protect the skin from thermal damage. Treatments usually take about 15 – 30 minutes per target area and once complete, patients are free to return to their usual routine. Following your session, your skin will be red and may feel a little warm, but these symptoms are normal and will subside within 1 – 2 days.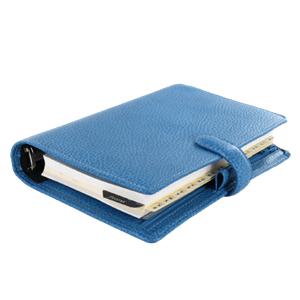 The cost of your Venus Versa treatment will depend on the location and number of sessions needed to address your cosmetic concerns. During your initial consultation, we will create a custom treatment plan and make a recommendation on the number of sessions you will need to attain optimal results. From there, we can help determine your exact costs.
Every patient case is different. Some patients may only need 1 – 3 treatments, while others may require more. Dr. Shah will perform a thorough consultation and will take his time to carefully listen to your concerns to best understand your cosmetic goals. Once your consult is complete, he can advise you on a treatment plan. Typically, he suggests that patients start with one treatment and go from there. Treatments are generally spaced 4 – 6 weeks apart.
Many patients report the Venus Versa treatment feeling like tiny pins on the skin followed by a little zap and although slightly uncomfortable, the sensation is not overly painful.