To get better-looking skin with improved tone and texture, dermabrasion is a popular cosmetic treatment that involves using a surgical skin tools called a wire brush or burr to remove the top layers of the skin, which will initiate the growth of new skin. With care and precision, Denver plastic surgeon, Dr. Manish Shah, uses the quick-rotating tool to carefully level off the skin's top layers. Since the skin reacts as though it has been damaged, it will naturally heal, which will create newer, fresher, younger-looking skin in the process. This treatment is great for those concerned with fine lines, wrinkles, hyperpigmentation, rosacea, acne, surgical scars and other skin conditions.
Reviews
"My Muscle Wall Gave Way Giving my Abdomen an Unsightly Large Buldge - Denver, CO - I met Dr Shah in 2007 when he did a face lift for me. I was really happy with the results. When I found out no amount of diet and exercise would remedy the problem with my abdomen I contacted him. and even through I no longer live in Colorado, I knew he was the doctor I wanted to perform my surgery.I am a little over four weeks after surgery and I am thrilled with the results. I am 66 years old and healing well and now I have the tummy I have dreamed of having.Thank you Dr Shah I appreciate your skill and care!"
- D. /
RealSelf /
Sep 05, 2015
"I have been looking into a non-surgical nose job for over five years now, and I can firmly assure you that Dr. Shah is the doctor to go to. He is so kind, well-informed, and answered all of my questions thoroughly and made me feel super confident going into the procedure. He is one of the top rhinoplasty surgeons in Colorado and his results prove it! The process took less than 15 minutes and was virtually pain-free minus a few light, pinches. Immediately after, my mind was completely blown with how great my results were. Minus some light swelling and bruising, my nose was completely flat, hump-free, and my profile was straight and balanced. It is everything I could ask for and more and I could not be more thankful for Dr. Shah. On top of all of this, the procedure was EXTREMELY affordable. I do not believe any other aesthetic surgery center in Colorado can beat these prices while receiving the same high, quality that is ensured with Dr. Shah's practice. I had no idea that achieving these results could be so affordable, and I am so thankful I came across this center. There was also a discount for first time injectors which brought my overall price down even more. I am so happy with my results, how kind both Dr. Shah and his staff were, and I plan on returning every 8-12 months for touch-ups. Thank you so very much!"
- R. /
Google /
Nov 30, 2018
"Very happy with my results - I wanted to repair some damage from a previous broken nose and possibly tweak the shape a little. I consulted with another popular doctor first and was scared off the procedure and decided not to do it. But I had already paid the consultation fee for Dr. Shah so I went to see what he had to say. After my meeting with Dr. Shah, I was put at ease and ready to do it. He addressed all my concerns..."
- M. /
RealSelf /
Nov 16, 2018
"Excellent dr. He repaired my face after a botched surgery - I love dr. Shah, he fixed me and I feel and look pretty now because of him. He repaired the damage done from a previous plastic surgeon.He is hones, cost conscientious, sincere and genuinely cared about me and my results. He made me not rush into anything and made me see him after the right time for him to be able to repair anything without harm. At my initial consult, he spent over an..."
- S. /
RealSelf /
Oct 13, 2018
"Very Happy with the Results. - Dr Shah is an extremely informative ,( down to the cellular level !) and answered all of my questions. I had a lot of queries about the procedure and had been struggling with Rapid Hair loss. I underwent the prp and thermadome and am noticed amazing gradual results over the next few months just as predicted. I would recommend this for everyone."
- L.W. /
RealSelf /
Oct 09, 2018
Previous
Next
Dermabrasion treatment can go as deep as the dermis depending on the extent of the skin irregularity being treated. During the procedure, the skin is prepared with cryogenic spray, a cooling substance that freezes the skin. This allows the skin to be firm and makes the burring process easier. The skin is then slightly stretched and the rough end of the dermabrasion tool is brushed back and forth until the appropriate amount of scraping has occurred. A healing ointment, such as petroleum jelly, and topical antiseptics may be applied after the procedure followed by bandages for protection.
During/After the Procedure
Due to the slight invasive nature of this procedure, local anesthesia is used. It can last anywhere from 1-2 hours and is generally performed in the office. With deeper dermabrasion treatments, there may be minor bleeding. Patients must expect that the treated area will be red and swollen for about 10-14 days. Peeling will take place and could last up to a full week. The new skin will look pink and gradually fade to a more natural skin color after a few weeks. It is critical that the patient strictly adheres to post-treatment care, including an avoidance of sun exposure, to ensure proper skin healing.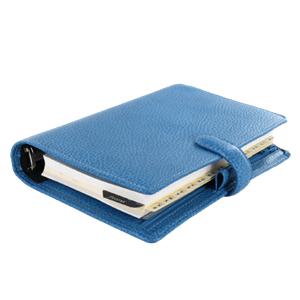 Plan Your Procedure
Procedure Recovery Location

Out-Patient
Contact Us
Any individual, men or women, with skin irregularities may consider the benefits of dermabrasion. It's an effective treatment for th ose who have fine wrinkles, acne scars, keloid, hyperpigmentation or any abnormal skin growth.
There are some precautions for those who have specific skin conditions, including severe acne or those who are on aggressive acne medications. The doctor will evaluate the patient's condition before any treatment and inquire about any medical case that may be present, or medications that have been taken within the last year.
Freckles are an overproduction of melanin in the skin and common to those who have a fair complexion. It becomes visible due to extreme exposure to sun. Although dermabrasion can remove the top layers of skin where freckles are contained, there are other alternatives specifically for freckle removal such as a chemical peel or laser treatment to minimize the freckles from reoccurring.
Is A Chemical Peel Better?
Dermabrasion and chemical peels both refinish the skin to promote new skin growth. Both can be mildly or aggressively invasive depending on how many layers are involved. The only difference between the two treatments is the method used in achieving the intended results. Dermabrasion uses a surgical tool that gently scrapes the skin while a chemical peel uses solutions, usually acid based, to attain a similar result. Dermabrasion does better in removing small acne scars as there is more control on which tiny spots need more scraping.
Related Procedures