A chemical peel is a cosmetic treatment that uses an acid solution, which is designed to remove the top layer of skin to stimulate the growth of new skin. The new skin appears rejuvenated, brighter and more youthful. Denver plastic surgeon, Dr. Manish Shah, offers several types of chemical peels for his patients. Depending on the skin's condition, Dr. Shah can apply a superficial/light, medium depth or deep peel for maximum effectiveness. Though the treatment is usually used on the face, it is also effective on the neck and hands and in addition works for several conditions such as wrinkles, acne, discoloration and uneven texture. Several treatments may be needed for optimal results.
Chemical Peel Reviews
"Dr. Shah is great. I'm in my 50's and he has removed years of aging and sun damage from my face without surgery and without making me look like I've had anything "done". The most interesting thing so far has been the diamond polar treatments to tighten up the skin along my jawline. I recently did the Perfect Peel which was the best chemical peel I've had and I've had a few. I also like the fact that he does all the botox and filler injections himself instead of some offices where they have an ae"
- K. /
Healthgrades /
Jun 22, 2017
"Amazing confidence boosting experience - Denver, CO - A fantastic doctor with morals ethics values and God-given talent, he is realistic and honest with what you should expect and a miracle worker at making you look amazing. it's like talking to a friend about how you like to look but he can make you look like that"
- C. /
RealSelf /
Nov 29, 2016
"Looking good - I am a guy who wants to look good but doesn't want to look like they've had anything "done" and that's what Dr. Shah has done for me. I'm going into my 50's and good or bad, in the professional world looks matter. The things he has done for me have taken at least 10 years off of my appearance. He is good at explaining all the ins and outs and not giving you the hard sell. Great doctor."
- K. /
RealSelf /
Jan 26, 2017
"As a guy who wants to look good but doesn't want to look like I've had "work" I highly recommend Dr. Shah. He's great at explaining everything thoroughly and making sure he understands what I want. I'm going into my 50's and I would say Dr. Shah has taken 10 years or so of so off off my appearance with the things he has done for me. Really happy with his work."
- K.W. /
Google /
Jan 31, 2017
"68 Years and a New Attitude - Denver, CO - So far they have been very friendly, cheerful and thoroughly informative. - - I am just one week away from having my procedure, an in-office face lift, with Dr Manish Shah. At 68 years old I am ready to have the jowls and double chin disappear to have a better profile and look a little better in the berets I have always liked to wear. Having provided after care for several of Dr Shah's patients over the last couple of years I have seen great recoveries and feel comfortable with the process and easy access to him. I actually have been teasing him that I've wanted him to make me look like Cher, and although that won't be the case I have a thrilled anticipation for the result. I am actually amazed at how calm I feel toward this because that has not been the usual mood when facing a surgery. It must be because it is elected? Maybe also because having a nutritional background I can see how his Rapid Recovery Protocol will make a big difference......that coupled with my professional medical icing device. I probably could have summed this up in one word.......Yippee!"
- J. /
RealSelf /
Jan 13, 2016
Previous
Next
The superficial peel is the mildest peel option that targets the upper layer of skin. Commonly, a diluted glycolic acid is used and left on the skin for several minutes. The doctor will then neutralize the acid to keep the peel at a mild level. There will be slight redness after the treatment, but typically there is no downtime compared to the other peels available. On average, patients will peel for about 3-5 days with this treatment. Patients may need several treatments to achieve the facial look they desire. On average, this is also the least expensive among chemical peel treatments.
A medium chemical peel treats more than just the top layer of skin. It penetrates deeper to treat moderate to severe wrinkles and skin irregularities. The procedure uses a stronger solution in the form of Trichloreacetic Acid (TCA). The acid will be applied in a controlled condition to manage and limit penetration, and the acid will be neutralized to stop the effects of the peel up to a certain point. The recovery time following a medium peel is about 10 days and patients will need to plan ahead for a short recovery period. This peel costs more than the superficial one, but the results are a bit more dramatic.
A deep chemical peel is the most aggressive approach in chemical peel treatment. It is considered a more invasive procedure and in some cases patients will need general anesthesia. The substance normally used is called phenol and it aims to treat severe skin wrinkling, deep scars and facial irregularities. Once a patient undergoes a deep peel, it is not advised to have another one. The recovery period may take up to 14 days and the area treated will be bandaged as the wounds are comparable to second-degree burns. The results following a deep peel are usually excellent. The disadvantage to this peel is that there is downtime and it costs significantly more than a mild or medium depth peel.
During/After the Procedure
The chemical application for a peel follows similar steps. The only difference will be the type of acid solution used, the amount applied, and the period of time that it is left on the skin. Once the chemical reaches the target skin layers, a neutralizer will be applied to immediately stop the effects of the acid. Downtime depends on what kind of peel is done. There is no downtime for mild peels but for deep peels, patient will be in a healing process up to 14 days. After the treatment, it is important that the patient allow the peeling process to occur naturally and do not assist in peeling or pulling at the skin. It is also extremely important to avoid sun exposure for a period of time after the treatment.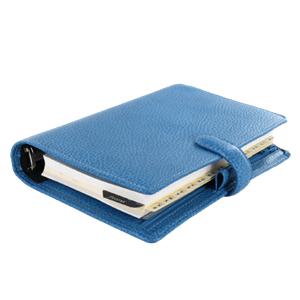 Plan Your Procedure
Recovery Time

1 week

Average Procedure Time

15 minutes

Post-op Follow-up

1-4 weeks

Procedure Recovery Location

Out-Patient
Contact Us
Depending on the peel used, there may be some general discomfort. With the lighter peels, patients will feel some stinging but it goes away quickly with the use of a handheld fan. The peeling process itself does not cause any pain. Medium and deep peels are more painful, and thus skin medications and antibiotics may be used to assist with any discomfort.
Dermabrasion is a facial rejuvenation procedure that treats surface irregularities, giving the skin a softer appearance. Dermabrasion works in many ways similar to a chemical peel. The difference, is that dermabrasion use surgical tools (a rotating brush or shaving instrument) to remove the top layer of skin through a surgical scraping process. A chemical peel uses a caustic solution that is rubbed into the skin. Both techniques result in a brighter, smoother complexion.
There are many skin treatments to consider depending on the patient's aesthetic goals and skin condition. Chemical peels promote new skin regeneration and is best to treat skin irregularities. For facial conditions in which wrinkles are significant, a BOTOX or injectable filler may be a better option. There are also a number of laser treatments to consider as well.
Related Procedures