To plump thin lips and restore a youthful appearance, Restylane SILK is a favorite of Denver plastic surgeon, Dr. Manish Shah, due to its ability to subtly augment lips as well as smooth out fine lines and wrinkles. This gel dermal filler, which has been approved by the FDA, is made of hyaluronic acid, which is found naturally in the skin. Due to the natural aging process, over time, lips can thin out, lose their natural shape as well as develop fine lines which Restylane SILK can repair. Compared to comparable fillers, Restylane SILK is made up of smaller and smoother particles which produce a more natural look and feel. The effects usually last for about 8-12 months after treatment.
Reviews
"My Muscle Wall Gave Way Giving my Abdomen an Unsightly Large Buldge - Denver, CO - I met Dr Shah in 2007 when he did a face lift for me. I was really happy with the results. When I found out no amount of diet and exercise would remedy the problem with my abdomen I contacted him. and even through I no longer live in Colorado, I knew he was the doctor I wanted to perform my surgery.I am a little over four weeks after surgery and I am thrilled with the results. I am 66 years old and healing well and now I have the tummy I have dreamed of having.Thank you Dr Shah I appreciate your skill and care!"
- D. /
RealSelf /
Sep 05, 2015
"I feel like I'm 30 again - Dr Shah, is amazing, he is always honest straightforward and gives you exactly what you want, for the price that you can afford. You never feel like you're being up sold a bill of goods, or told what you want to hear you walk out feeling fantastic looking years younger without a huge bill and unnecessary treatments, or procedures. Myself and thousands of others, feel like trust is the most..."
- A. /
RealSelf /
Jun 05, 2017
"Makes me feel like I'm 25 again - Dr Shah is amazing he is straight forward listens to your concerns and ideas then gives you advice based on what you can afford, so know matter what, you can make yourself look good, and feel better, he's like having a friend for a dr."
- A. /
RealSelf /
Jun 05, 2017
"Amazing experience highly recommended - I had a tummy tuck done that I have been wanting for about 10 years. I did my research went to several consults with different surgeons but my heart was always set with Dr.Shah and what can I say I am more than pleased with my results and couldn't be happier.Dr.Shah's bed side manner is one of the best, being that I work in the medical field and know and work with a lot of Doctors. His staff..."
- L. /
RealSelf /
Jun 04, 2017
"Happy with results, thank you! - Just removed the splint today, a week post rhinoplasty. I'm so happy I chose Dr. Shah. I was very nervous going through with it because I had a previous procedure with a less qualified doctor that took multiple revisions and the nose is such a prominent part of your face, I really didn't want it to get messed up. But Dr. Shah's expertise in rhinoplasty and his enthusiasm for the art showed me..."
- C. /
RealSelf /
Jun 02, 2017
Previous
Next
Administering Restylane

@headingTag>
A Restylane treatment is quick and involves precise injection where volume is needed. The practitioner will clean the face thoroughly and then mark the injection areas with ink. A fine needle delivers the solution into the skin gradually to reshape and gain youthful contours. The procedure is pain-free with just slight discomfort of the injection prick that can be helped with a numbing cream that is applied prior to treatment. The quantity that is injected depends on how much volume the injection site needs. If the cheek appears to sag, it is filled in until it creates a lifted appearance that is reminiscent of youth. The duration of treatment may last up to 30 minutes.
What to Expect

@headingTag>
The results following a Restylane treatment are immediate. There may be swelling and redness around the treated areas, which will subside after several hours. Patients may resume work immediately but must avoid strenuous activities for about 24 hours. They are also advised not to put any pressure on the face and keep the head elevated so that the filler settles well to achieve the intended contours. Results may last up to one full year. This procedure is safe to repeat to maintain the desired results. For most patients, this is about every 6 months.
Alternative Fillers

@headingTag>
There are many filler options to consider today. In addition to other hyaluronic acid based fillers, there are also some that contain calcium-based gels, collagen, and polylactic acid. A fat transfer using the patient's own fat is also popular. The ideal filler must have a function that best matches the patient's condition. During the consultation, each filler will be discussed and chosen based on the area being treated and patient's cosmetic goal.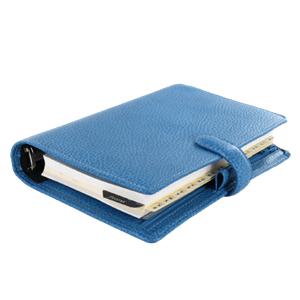 Plan Your Procedure
Average Cost

From

$300

Recovery Time

Minimal

Average Procedure Time

15 minutes

Post-op Follow-up

9-12 months

Procedure Recovery Location

Out-Patient
Contact Us
Restylane FAQs

@headingTag>
Best Function?

@headingTag>
Restylane is commonly used for lip augmentation. The results are natural looking with a soft feel that patients love. FDA requires the patient to be at least 21 years old to receive the treatment.
Which Facial Areas?

@headingTag>
This treatment is best used to fill in severe facial creases around the nose and the mouth. It is an effective volumizer for sagging nasolabial folds and marionette lines, or even to decrease jowls.
Fillers or Traditional Lift?

@headingTag>
Both correct different cosmetic issues. Surgical lifts are a better option for those whose skin has a significant loss of elasticity. Derma fillers are ideal treatments for those who still have a healthy skin tone, but are beginning to show facial aging symptoms such as fine lines, wrinkles and hollow areas. During the initial consultation, the doctor will discuss in detail all of the options available and the best approach to achieve the patient's aesthetic goals.
Related Procedures