Dysport, like BOTOX Cosmetic injections, smooth dynamic wrinkles by relaxing the contractions of certain facial muscles. A dynamic wrinkle (like crow's feet, smile lines, and frown lines) are most visible when the muscles of the face contract to create an expression, but over time, the dynamic wrinkles etch lines in the face that can be seen even when the face is resting. Once the muscle is relaxed, the skin become smoother and lines are less visible. Dr. Manish Shah, a plastic surgeon in Denver, uses Dysport to treat larger dynamic wrinkles since Dysport injections have a better diffusion than BOTOX. Dysport can be combined with other wrinkle filler injections at Shah Aesthetic Surgery to rejuvenate the whole face by treating dynamic and static wrinkles. Dr. Shah will listen to each patient's concern and goals during the initial consultation, then develop and implement a unique plan of cosmetic services.
As Dysport affects nerve and muscular function, injection sites must be marked for the purpose of accuracy. This is to avoid any unintended muscle to receive a dose. A tiny needle is used and the product is injected into specific spots on the face. Normally, topical anesthetic is applied to help with any discomfort during treatment. The medicine can target fine lines or the deeper creases by means of adjusting the amount of medication. A typical session can last up to 30 minutes. Depending on how severe the skin condition is, multiple treatments may be recommended.
Reviews
"My Muscle Wall Gave Way Giving my Abdomen an Unsightly Large Buldge - Denver, CO - I met Dr Shah in 2007 when he did a face lift for me. I was really happy with the results. When I found out no amount of diet and exercise would remedy the problem with my abdomen I contacted him. and even through I no longer live in Colorado, I knew he was the doctor I wanted to perform my surgery.I am a little over four weeks after surgery and I am thrilled with the results. I am 66 years old and healing well and now I have the tummy I have dreamed of having.Thank you Dr Shah I appreciate your skill and care!"
- D. /
RealSelf /
Sep 05, 2015
"I had been contemplating a revision rhinoplasty after not being fully happy with my first rhinoplasty. I went to several doctors and all told me to put fillers into my nose. I wasn't comfortable with that as I wanted a permanent fix. I had a few issues with my nose and overall I felt the nose just didn't fit my face. After talking with Dr Shah I finally felt like I was being heard! I am now 6 or so weeks post revision and I can say all the "problem areas" I was concerned about were corrected. The results are far beyond my expectations! I am also a little bit of a worrier and I'm concerned about persistent swelling occurring again. Even though my follow up is several weeks away, he fit me in sooner to hear my concerns. Having a Dr willing to see you when you feel concerned or worried is worth everything! So not am I only over the moon with my results, I feel as though I can come to him with concerns along the way and he will listen. I would highly recommend Dr Shah to anyone considering rhinoplasty or revision rhinoplasty. He is truly and artist and did a wonderful job creating a nose that fits my long, angled face! I am So thankful and so happy!!! Thank you Shah team!!!"
- M.N. /
Google /
Jul 25, 2019
"Dr. Shah and his entire staff are absolutley amazing! Everyone at Shah Aesthetic Surgery is extremely sweet and very knowledgeable, it brings a sense of comfort while going through each and every step with them. I wanted a rhinoplasty for years, it was something I thought about every time I looked in the mirror. After breaking my nose playing sports years ago and disliking it even more, I finally scheduled a consultation with Dr. Shah and knew about 30 minutes in that he was the surgeon for me. Dr. Shah sat down with me, anwsered every single question, went over every option available, explained to me in detail everything that would be done, (I didn't know I had a deviated septum as well) and was able to show me what the outcome would look like on me with computer software. I am so incredibly happy with the outcome, my only regret is not finding Dr. Shah sooner! I can't thank the entire team at Shah Aesthetic enough for everything they have done for me, especially helping me gain the confidence I have alway struggled with!"
- M.K. /
Google /
Jul 14, 2019
"I am so happy I chose Dr. Shah for my rhino/septoplasty. He is compassionate and thoughtful in his approach and explains the procedure very thoroughly. He wants the patient to be educated in his reasoning for what he does and make sure everyone is on the same page. He took the time to understand what I wanted in a final outcome, as well as being very realistic with the results and making sure my breathing was optimal after surgery. He answered every question I had pre and post-op, (and was available for any questions I had while recovering, which is rare to find). It has been one month post-op, and I could not be more thrilled with my nose. Although I am only one month out, my nose is already everything I wanted and so much more, and my breathing is better than ever. Dr. Shah is truly a miracle worker. I cannot wait to see how it continues to change throughout the next eleven months. Dr. Shah represents the very genuine and sincere side of healthcare that is so rare to find nowadays"
- L. /
Healthgrades /
Jun 26, 2019
"I went to Dr. Shah 2 years ago for a rhinoplasty I'm of mix race so was kinda cautious at first with ethnic rhinoplasty that was my biggest concern . he already knew excatly what type of nose I wanted and would fit my face and it was excatly what I had a vision of in my mind. My nose looks amazing 2 years later hes very good with ethnic rhinoplasty....hes a amazing guy and very talent with his gift .I would highly recommend him. The staff is wonderful as well."
- L.M. /
Google /
Jun 21, 2019
Previous
Next
One advantage to Dysport is that the results are visible within 2-3 days. Similar to any injection, mild swelling and redness may occur at the injection sites, but cold ice packs are applied immediately after the injection to help with this. After treatment, the patient will be able to go back to a normal routine without any downtime, but should refrain from any strenuous exercise for about 24 hours. Patients who have this treatment find results satisfying as the skin will appear softer and smoother.
Dysport, like BOTOX, is a safe alternative to correct facial wrinkles. Both of these drugs are known as muscle (or wrinkle) relaxers. Injectable fillers create a similar result, but the function behind the medicine is different. A filler works to add volume under the skin to improve facial fullness in areas where volume has been lost. This results in a smoother, softer surface. Many times, muscle relaxers are combined with an injectable filler to create maximum results.
Dysport and BOTOX are very similar to each other, both relax the underlying muscles to give the skin an appearance that is smoother. A couple of key differences are that Dysport diffuses faster than BOTOX and so the results become more evident sooner. Dysport has also been shown to work better in some areas of the face than BOTOX (for example, the crow's feet). This varies by patient.
The results following a Dysport injection will last about 4-6 months. It is common for patients to return every quarter for follow-up treatment.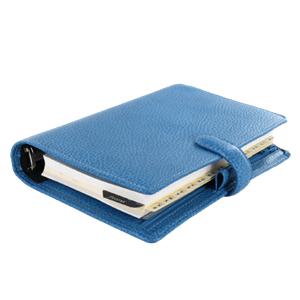 Plan Your Procedure
Recovery Time

Minimal

Procedure Recovery Location

Out-Patient
Contact Us