A butt lift is a body contouring surgery where excess skin is removed from the buttocks and the remaining skin is tightened and lifted higher for individuals with saggy skin around the buttocks area. The results are a firmer, lifted butt with more shape and the higher position also gives it a more youthful appearance. Denver plastic surgeon, Dr. Manish Shah, performs this surgery on patients who have undergone significant weight loss, previously been pregnant or bodies have changed due to aging. As opposed to other butt procedures, the butt lift is not meant to add significant volume but instead, it's designed to give the butt a smoother, more defined appearance.
Reviews
"My Muscle Wall Gave Way Giving my Abdomen an Unsightly Large Buldge - Denver, CO - I met Dr Shah in 2007 when he did a face lift for me. I was really happy with the results. When I found out no amount of diet and exercise would remedy the problem with my abdomen I contacted him. and even through I no longer live in Colorado, I knew he was the doctor I wanted to perform my surgery.I am a little over four weeks after surgery and I am thrilled with the results. I am 66 years old and healing well and now I have the tummy I have dreamed of having.Thank you Dr Shah I appreciate your skill and care!"
- D. /
RealSelf /
Sep 05, 2015
"I feel like I'm 30 again - Dr Shah, is amazing, he is always honest straightforward and gives you exactly what you want, for the price that you can afford. You never feel like you're being up sold a bill of goods, or told what you want to hear you walk out feeling fantastic looking years younger without a huge bill and unnecessary treatments, or procedures. Myself and thousands of others, feel like trust is the most..."
- A. /
RealSelf /
Jun 05, 2017
"Makes me feel like I'm 25 again - Dr Shah is amazing he is straight forward listens to your concerns and ideas then gives you advice based on what you can afford, so know matter what, you can make yourself look good, and feel better, he's like having a friend for a dr."
- A. /
RealSelf /
Jun 05, 2017
"Amazing experience highly recommended - I had a tummy tuck done that I have been wanting for about 10 years. I did my research went to several consults with different surgeons but my heart was always set with Dr.Shah and what can I say I am more than pleased with my results and couldn't be happier.Dr.Shah's bed side manner is one of the best, being that I work in the medical field and know and work with a lot of Doctors. His staff..."
- L. /
RealSelf /
Jun 04, 2017
"Happy with results, thank you! - Just removed the splint today, a week post rhinoplasty. I'm so happy I chose Dr. Shah. I was very nervous going through with it because I had a previous procedure with a less qualified doctor that took multiple revisions and the nose is such a prominent part of your face, I really didn't want it to get messed up. But Dr. Shah's expertise in rhinoplasty and his enthusiasm for the art showed me..."
- C. /
RealSelf /
Jun 02, 2017
Previous
Next
Surgical Technique

@headingTag>
During a traditional butt lift, incisions are usually made under the butt cheeks along the natural crease, but in cases where a lower body lift is also being performed, the incisions may be placed near the waistline as well. Liposuction is usually a part of this procedure. Once the loose skin is trimmed away and the underlying tissues pulled tight, the surgeon will essentially "lift" the butt cheeks upward and secure the incision with sutures. If the incisions were placed under the butt cheeks, the scarring will be able to be hidden with undergarments. A butt lift gives the buttocks a firmer look. The appearance of loose skin, cellulite dimples and wrinkling will be smoother and more toned.
During/After Surgery

@headingTag>
During a butt lift surgery, general anesthesia is used and is performed in an accredited surgical facility, most often as an outpatient procedure. If a combination surgery is performed with a butt lift, an overnight hospital stay may be required. Swelling and bruising will last several weeks as the area heals. Scarring is also unavoidable, but every effort is made to make the incision as inconspicuous as possible so that they can be concealed. In most cases, patients will be able to sit down after 2 weeks and will be able to return to their normal routine within 6 weeks.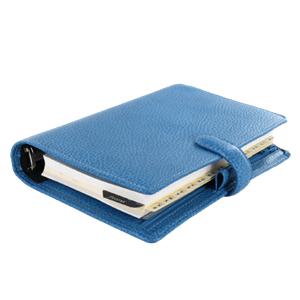 Plan Your Procedure
Procedure Recovery Location

Out-Patient
Contact Us
Butt Lift FAQs

@headingTag>
Lift or Lipo?

@headingTag>
It depends. Both of these procedures address different cosmetic issues. For individuals who have loose skin or wrinkles under the buttock area, a butt lift is necessary. This procedure may still include liposuction if there is excess fat to be removed. Patients with a healthy skin tone who simply want a smaller buttock may see improvements with liposuction alone. These alternatives can be discussed during the initial body assessment and consultation.
Butt Implants?

@headingTag>
Butt augmentation is a procedure in which implants are used to give the buttocks volume and a shapelier curve. Another common procedure is the Brazilian butt lift, which gives the buttocks the same effect as butt augmentation except instead of using an implant, a fat transfer is performed. It is important to note that although a butt lift improves the firmness of the butt, it does not add volume. Some patients may benefit from a combined procedure that involves a butt lift with a fat transfer or implants.
A butt lift is recommended for those who are close to or at their goal weight. When there is a significant weight gain after this surgery, the surgical results can be compromised. Similar to any body contouring procedure where the shape and contour of the body is enhanced, adhering to a healthy lifestyle with proper diet and regular exercise will help maintain the results for years.
How Bad is the Scarring?

@headingTag>
As with most skin removal surgeries, there will be some scarring with a butt lift procedure. The plastic surgeon will make every effort to minimize scarring and their visibility by placing the incisions within the natural folds under the buttocks. Post-surgery care is very important for effective healing of the wound. Compression garments and topical creams will also help. Over the years, the scars will fade and flatten out.
Related Procedures