Though rapid weight loss is a desirable effect of weight loss surgeries, an often common side effect is excessive skin, which the patient can address through body contouring to remove extra skin and tighten problem areas. With body contouring, the excessive skin is carefully trimmed away, some fat may be removed, and then the tissues and muscle are tightened. Body contouring is also useful after pregnancy and for skin that has lost elasticity due to aging and gravity. Denver plastic surgeon, Dr. Manish Shah, offers a number of body contouring procedures, including the body lift, arm lift, thigh lift, butt lift, and others. As a result, a patient will look firmer and more proportioned from their unique body contouring surgery plan.
Reviews
"My Muscle Wall Gave Way Giving my Abdomen an Unsightly Large Buldge - Denver, CO - I met Dr Shah in 2007 when he did a face lift for me. I was really happy with the results. When I found out no amount of diet and exercise would remedy the problem with my abdomen I contacted him. and even through I no longer live in Colorado, I knew he was the doctor I wanted to perform my surgery.I am a little over four weeks after surgery and I am thrilled with the results. I am 66 years old and healing well and now I have the tummy I have dreamed of having.Thank you Dr Shah I appreciate your skill and care!"
- D. /
RealSelf /
Sep 05, 2015
"Awesome doctor! - Dr. Shah has been doing my injections (Botox and Juvederm) for some time now and had also done a non-surgical nose job for me as well. He is knowledgeable and very kind. I plan have him do my rhinoplasty next year as well. Best doc in Denver, hands down!"
- M. /
RealSelf /
Sep 18, 2017
"Dr Shah is an incredible Dr. very responsible and very friendly like I always tell him he has magical hands he has done four procedures on me and all the procedures have been wonderful and I look perfect I appreciate everything he has done his staff is just wonderful I could not of asked for a better doctor . Thank you Dr Shah and your staff"
- C.H. /
Google /
Sep 18, 2017
"Dr. Shah has been doing my injections (Botox and Juvederm) for some time now and had also done a non-surgical nose job for me as well. He is knowledgeable and very kind. I plan have him do my rhinoplasty next year as well. Best doc in Denver, hands down!"
- M. /
RealSelf /
Sep 18, 2017
"Dr shah after many years made me feel at ease to get my nose fixed not only was it more work then he initially thought but his staff and his self were very pleasant from start to finish I plan to return in the future for some more cosmetic needs"
- N. /
RealSelf /
Sep 07, 2017
Previous
Next
The process of body contouring is specifically designed to help patients reshape, tighten and firm up problem areas of the body where loose and sagging skin is present. Common areas addressed are the neck, arms, breasts, abdomen, hips, flanks, thighs, buttocks, and knees. It is likely that the doctor will consider a number of procedures to be combined into one surgery (where necessary). This typically involves the upper body parts or lower body parts that are staged together to minimize the risk of infection and shorten the recovery time.
During surgery, the surgeon will trim away and remove excess skin and the underlying tissues will be tightened. Liposuction is often a part of this process. All procedures are performed under general anesthesia. The duration of the surgery and the length of the hospital stay will depend on how many procedures were combined in a single operative setting. Recovery from this surgery is slow and challenging, but the improvements that are visible create a significant boost of self-confidence for the majority of patients.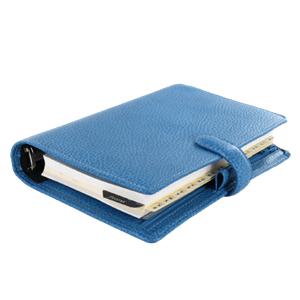 Plan Your Procedure
Procedure Recovery Location

Out-Patient
Contact Us
Procedures I Can Combine?
Procedures are combined and scheduled in stages depending on the overall physical health of the patient and the body areas that need to be addressed. Typically, the grouping will be staged with a combination of either the upper body parts (abdomen, breasts, arms, neck, face), or lower body parts (buttocks, thighs, flanks, knees). This staging helps reduce the risk of complications, such as blood loss and infection, since the surgery is limited to an area. This also shortens the length of time for recovery. The combination of procedures will be outlined during the initial consultation with the surgeon.
Individuals who have lost a significant amount of weight will need to be at or near their goal weight in order to proceed with a body contouring procedure. In addition, body contouring should also be reserved for those who have already had children and are not planning to become pregnant in the future. This is a recommendation only because it preserves the toned appearance created through surgery without compromising the surgical outcome.
Mommy Makeover Procedure?
A mommy makeover is a procedure that is in the same context of body contouring. It is a coined term for a group of body contouring procedures that address areas of the body specifically affected by pregnancy. These are the areas around the breasts, abdomen, hips and buttocks. Again, this is only a general term for body contouring reserved for those who have completed one or more pregnancies.
Will There Be A Lot of Scars?
In general, body contouring procedures will result in scarring. Most patients report that once the incisions heal, the scarring is no longer a primary worry as the benefits of this life-changing surgery are so significant. An experienced plastic surgeon will make every effort to minimize the scars by carefully placing the incisions inconspicuously. Post-surgery care is also very important. Topical creams may be prescribed to help in the healing process. Over time, the scars will lighten and blend in with the patient's natural skin tone.
Related Procedures